Oregon Artists Open Studio Tour – Oct. 20-21, 2018
Posted on

·

Categories

Exhibits
Washington County Artists Open Studios Tour
October 20 – 21, 11am-5pm
3525 Hoodview Dr, Forest Grove OR
Join me this weekend in Forest Grove, Oregon for the annual Washington County Artists Open Studios tour! This is the BEST opportunity of the year to see my work in all mediums and get a glimpse of my process in painting and ceramics.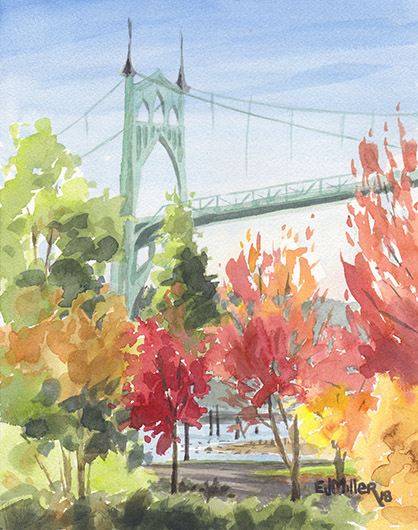 Autumn Color at St. John's Bridge, plein air watercolor ©2018
I've been creating lots of new work this year and many pieces will be shown for the first time at this event. I'll have my plein air watercolor gear set up and ready to paint, and I will also be working on some of my miniature turtle hatchlings!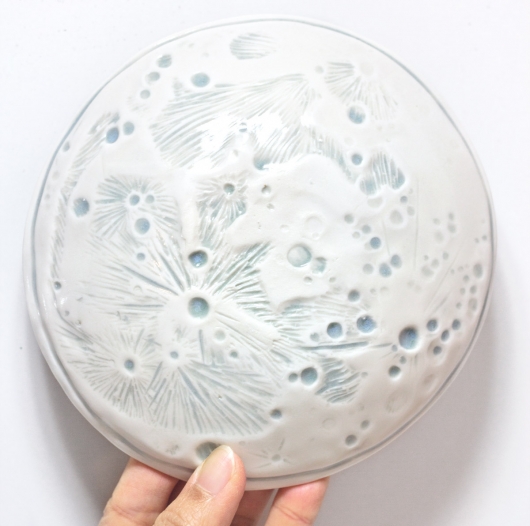 Introducing a new, smaller sized Moon Dish
I was interviewed recently by the Washington County Visitors Association about the Open Studios tour – click here to read the full article.
Visit www.washcoart.org to check out all 49 participating artists and 4 galleries on the tour. I'm sharing space this year with painter Nanette Tsatsaronis and jewelry designer Marie-Helene Rake. Two of the participating galleries have my artwork on display: Valley Art in Forest Grove, and Sequoia Gallery in Hillsboro.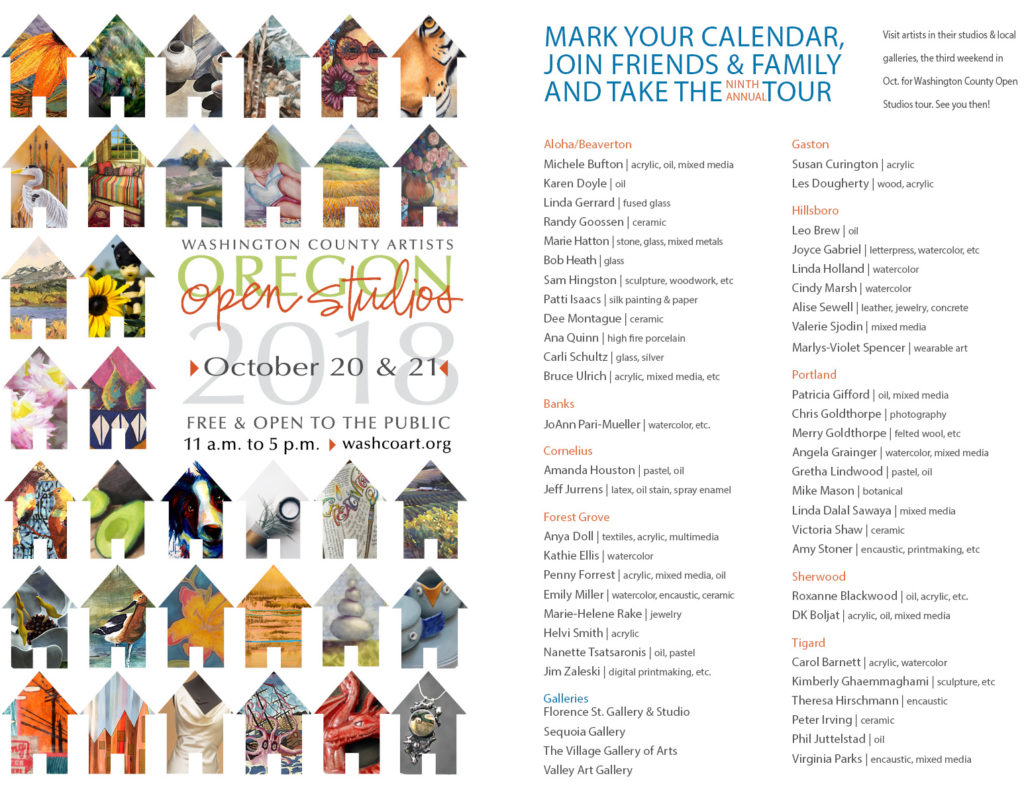 Don't miss this once-a-year event! One weekend only – see you then!