Exhibit Images: 50 Years / 629 Moons at Patricia Reser Center for the Arts
Posted on

·

Categories

Exhibits
629 Moons / 50 Years on view at Patricia Reser Center for the Arts in Beaverton, Oregon during summer 2022. Above is a photo tour slideshow of images from the exhibit. Click here to view all the images in a gallery on my Flickr page. Below are just a few of the images from the slideshow.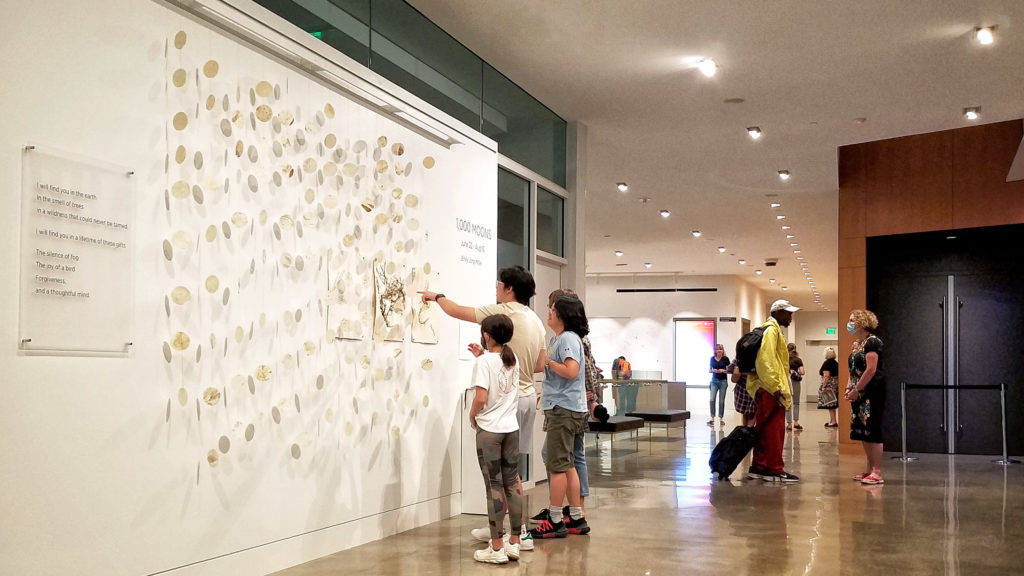 The exhibit included two separate areas on the mezzanine (upstairs) level of the newly built Reser Center. The first area (image above) was a single flat wall facing the top of the main staircase. Here, I included my artist statement text, a poem printed in large type and mounted on clear plexiglass, and a row of hanging Moons in front of 3 uncut sheets of handmade paper.
My artist demo table and video presentation were set up in this area, as I shared stories and stitched moons for two Artist-at-Work events during the Beaverton Night Market.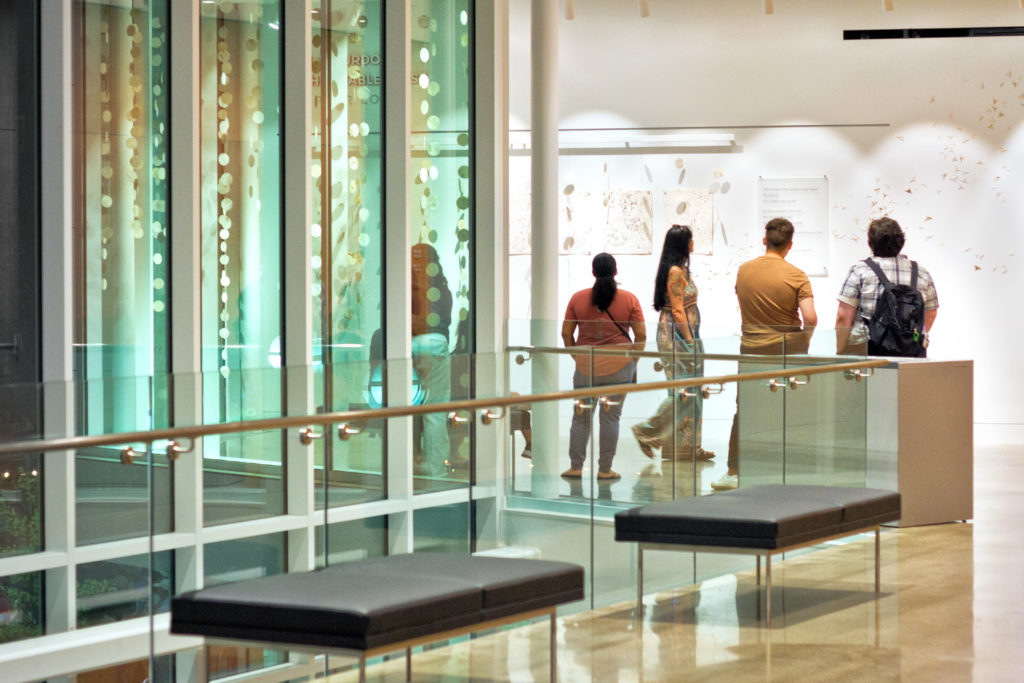 The second area, Reser Center's Upper Lobby (above), connected to the first area by a short, open walkway. The Upper Lobby was a roomy space with two street-facing window walls, one long solid wall, and one side open to the walkway. All three walls were covered with moons.
On the solid wall, I included four sheets of uncut handmade paper behind a row of hanging Moons, and a second poem on plexiglass.
During the opening reception, a young artist was inspired to create an illustration for this poem – a beautiful, unexpected gift.
Surrounding the poem, I created an organic display of triangular scraps of handmade paper, the "in-between" bits left over from cutting out moon circles.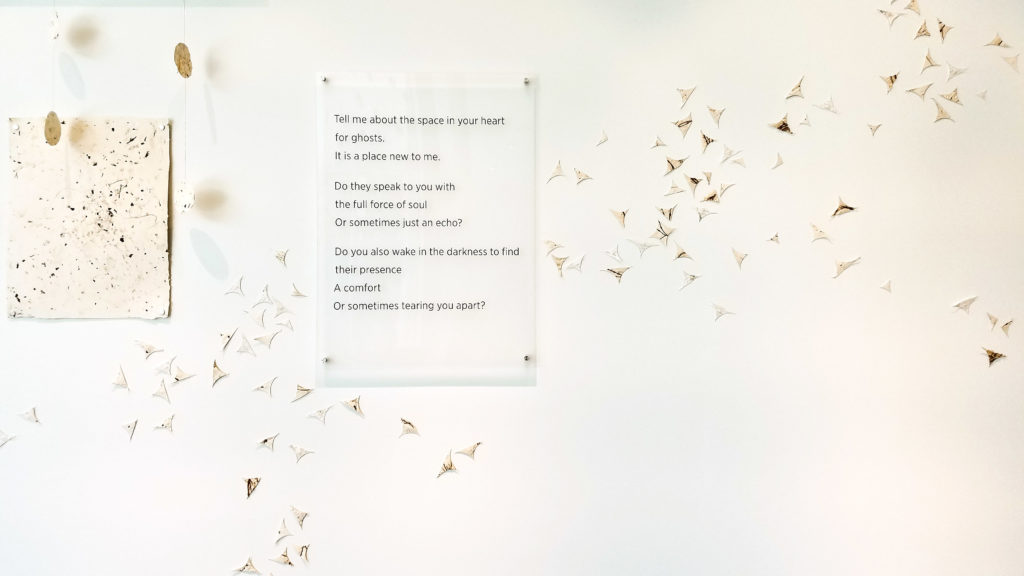 I talk about the significance of these scraps in my Artist Talk video starting at 19:19 (or read the text transcript here).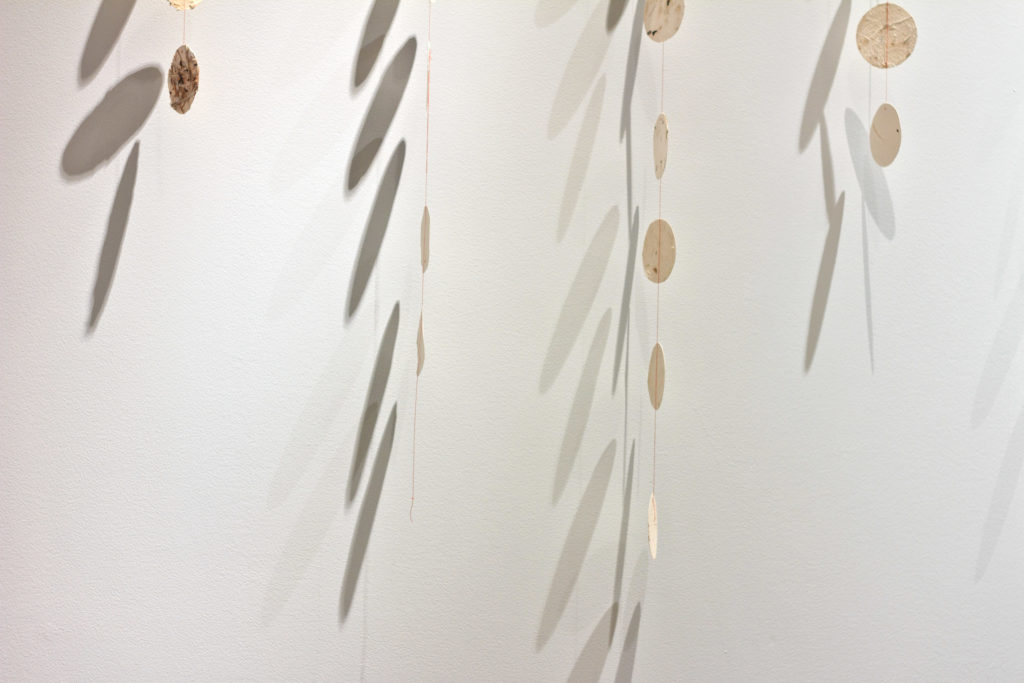 At night, spotlights created multiple shadows of the moons on the white walls, constantly shifting as the strands of moons twisted in the air.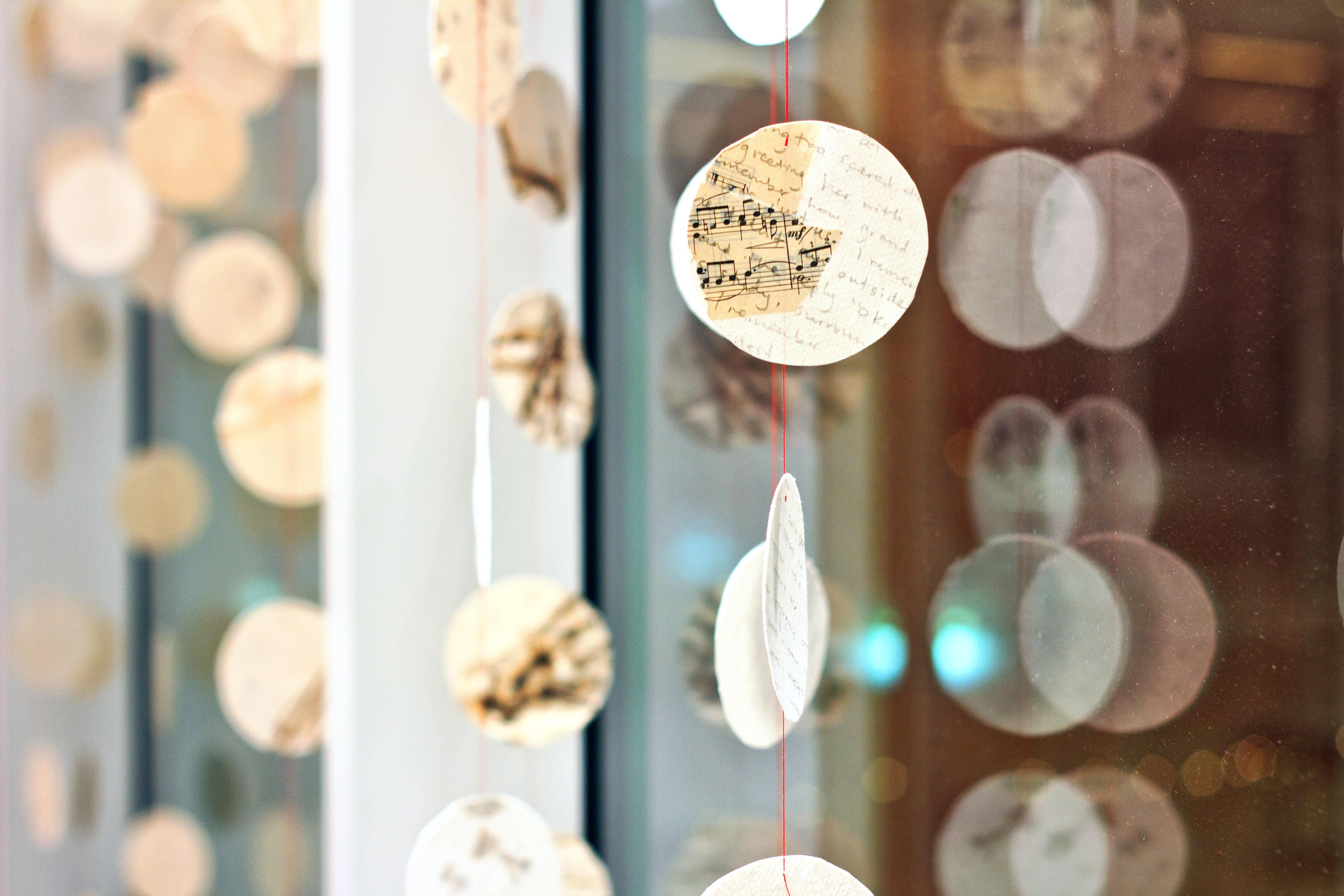 Moons hanging in the windows were mirrored in the glass, and reflected in the polished concrete floor.
The street-level view from outside the building was magic.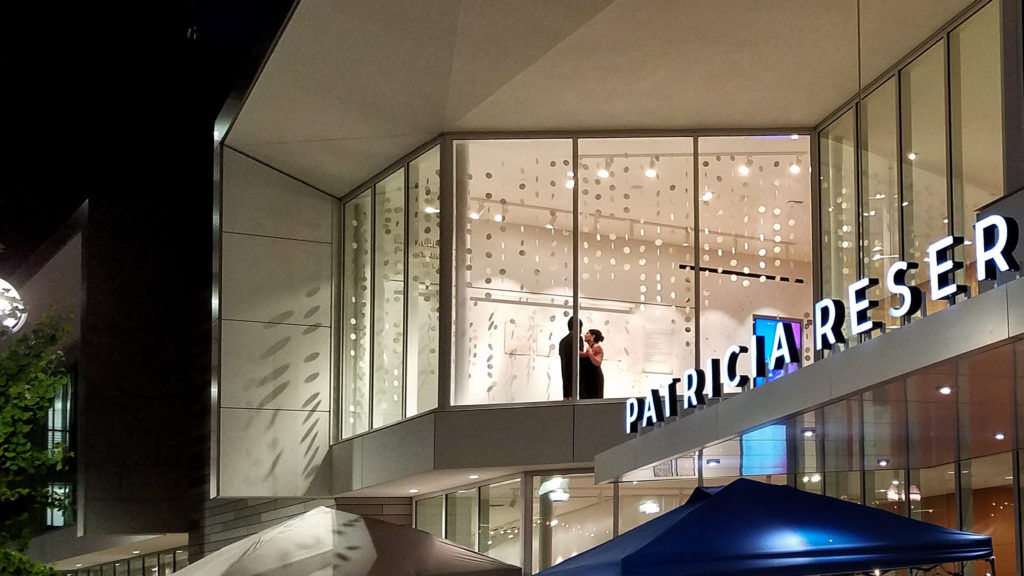 The whole experience of creating and sharing this exhibit was a gift. I had so many magical encounters during my two Artist-at-Work evenings, my Artist Talk, and the opening reception. Strangers told me stories about their grandmothers, the powerful connections they had shared, the memories they still held. Friends shared their own journeys as caregivers, their encounters with grief and loss, with loved ones and with our world. It was such a gift for me to witness people experiencing the space I had created on this journey towards 1000 Moons.