UPDATE: Final Exhibit at Beaverton City Hall
Nov. 3, 2017 – Jan. 2, 2018
Gallery Hours: Mon-Fri 9am-6pm
Artist Reception: Nov. 20, 5-7pm
After almost a year of traveling around Oregon, my ceramic beavers will pop up next at Beaverton City Hall for the holidays. I'll be exhibiting a set of brand-new mini beavers that you can hang as ornaments.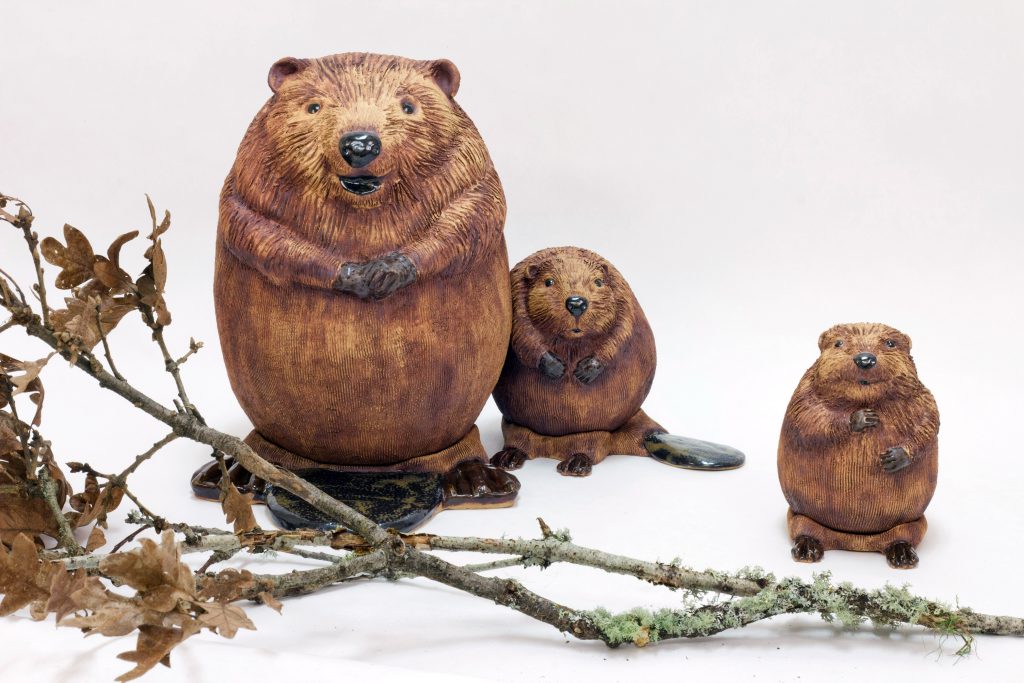 I could not pass up the opportunity to be part of an exhibit of traveling beaver art! My three ceramic beavers will be on display at seven venues around Oregon in 2017, starting with Oregon State University's LaSells Gallery on February 9 and continuing throughout the year.
The Beaver Tales traveling exhibit focuses on a theme close to my heart: the meeting of art and science in the natural world. Sales will benefit local Oregon nature conservancy groups. Visit http://wetlandsconservancy.org/stewardship/beaver-tales/ for the full exhibit schedule and details.
Beaver progress timelapse video:
The beavers' gleeful expressions were not really intentional, but they definitely reflect how I felt about the whole project! It was great fun sculpting their faces, fur, and flat tails, getting tongue-in-cheek beaver comments from studio visitors, and figuring out the locking base system to keep the sculptures stable and secure.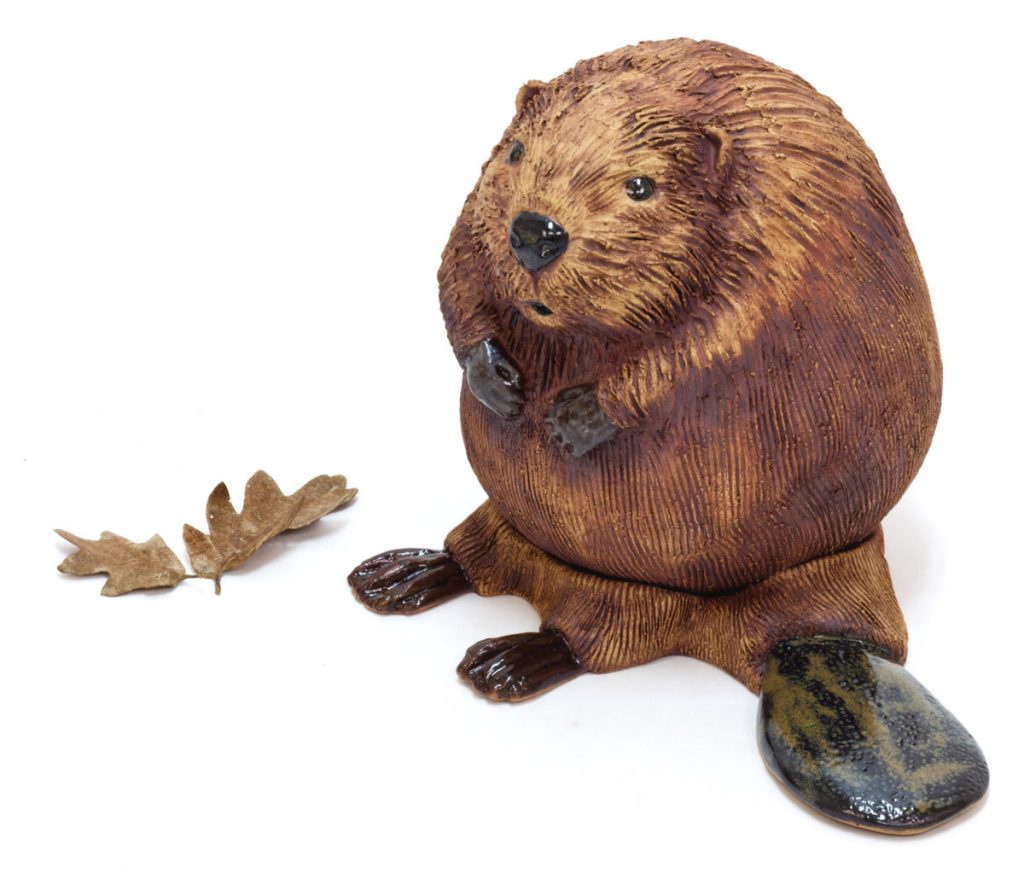 Beaver Kit 2, stoneware, 7″ H x 9″ W x 6.5″ D. © 2016.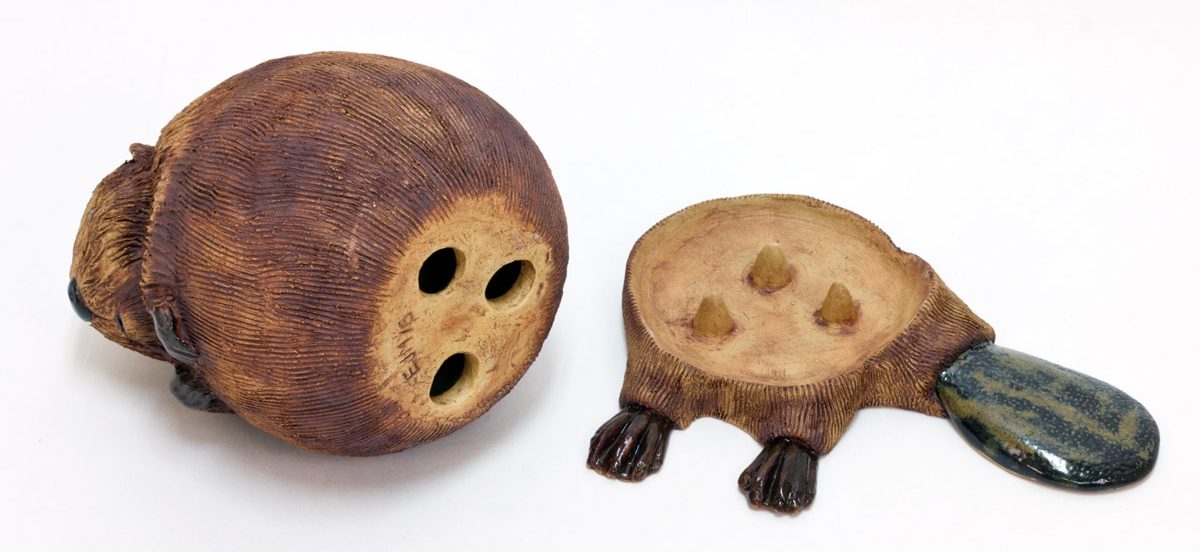 Beaver Kit 2 (locking base view), stoneware, 7″ H x 9″ W x 6.5″ D. © 2016.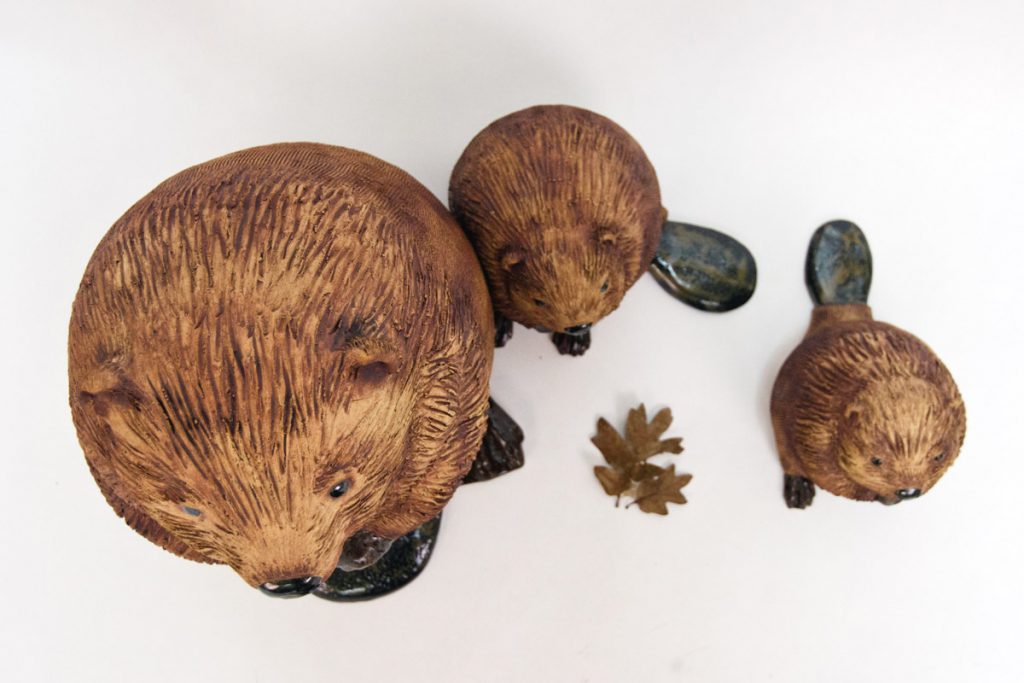 Beaver Family, top view. © 2016.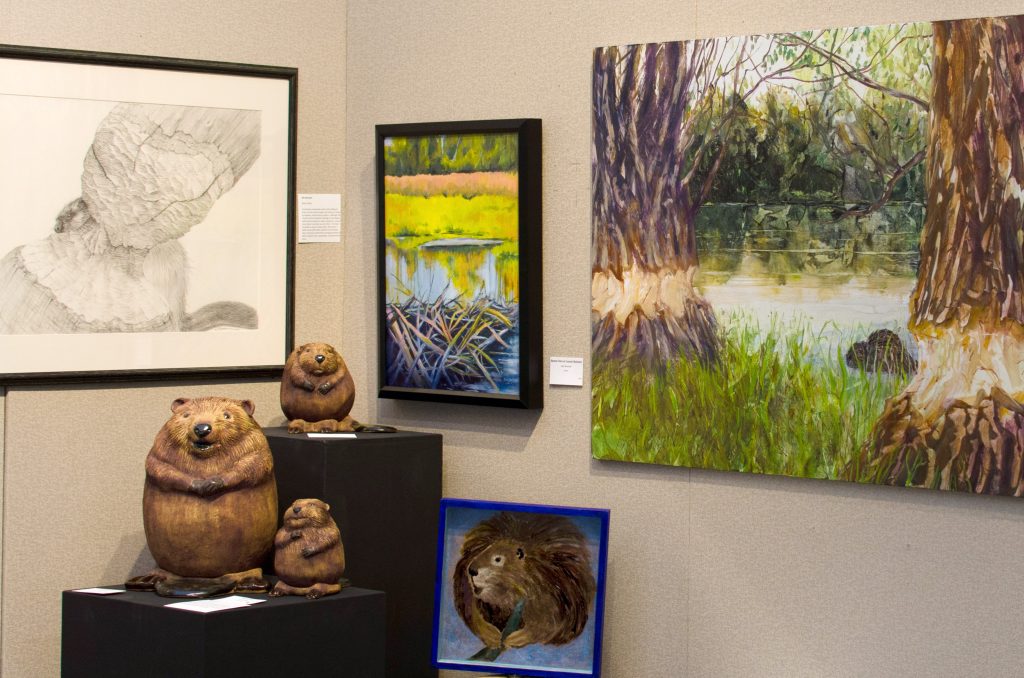 The original beaver family at Oregon State University, first stop for the traveling exhibit. 1 beaver kit sold!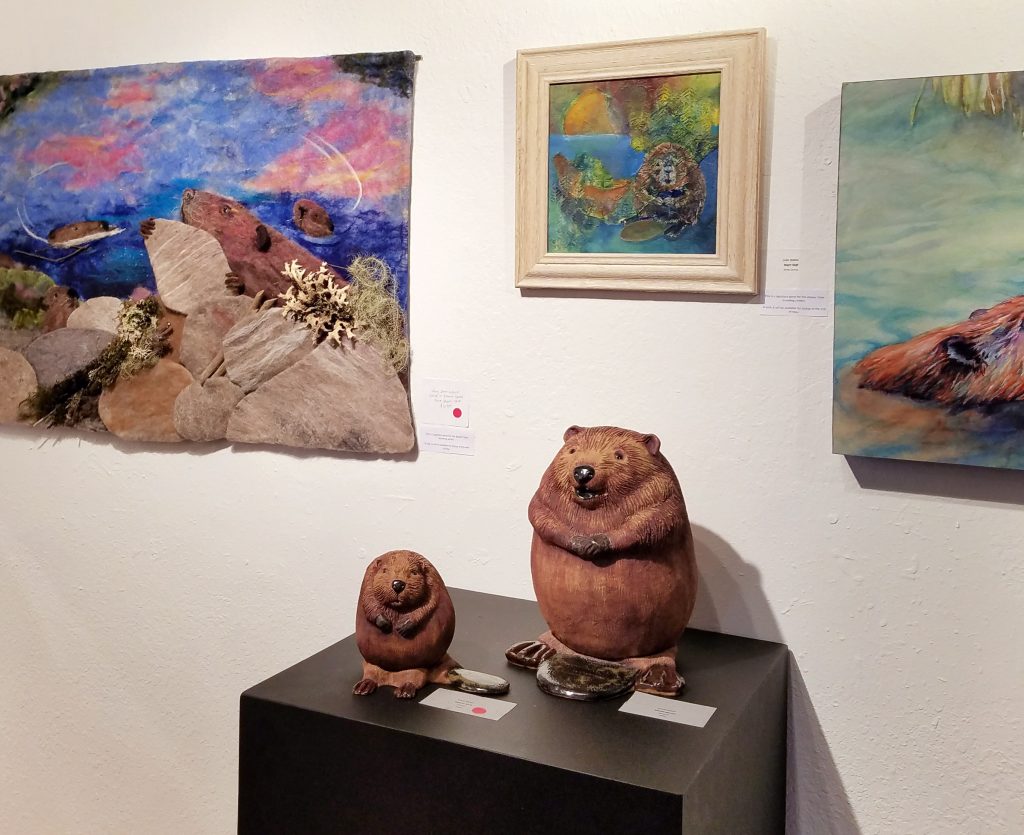 Mama Beaver and her remaining baby in Lake Oswego, second stop for the traveling exhibit. Both beavers sold, plus an additional kit commissioned!