The 1000 Moons virtual launch in October 2021 was accompanied by two in-person exhibitions (one is continuing through January 5!). Both exhibitions were partially funded by individual donors to the ongoing 1000 Moons GoFundMe campaign. Thank you.
The full schedule of upcoming exhibits and events is available here. To see close-up video of the moons, check out the installation video from my virtual launch event.
Video below of the installations, with my commentary, from the 1000 Moons virtual conversation event in February 2022.
22 Years / 270 Moons
October 18, 2021 – January 5, 2022 at Crema Art Annex
"22 Years / 270 Moons" is a window display in three floor-to-ceiling street-level windows on the corner of a mixed-use block in Southeast Portland, Oregon, across the street from Crema Cafe. This is my first visual exploration of accumulated time as an event we can experience in physical space. Walking past the windows involves traveling through 22 years of time, marked by 270 full moons.
Update: I took down this exhibit on the first anniversary of my grandmother's death. I spent more time taking new photos and video as part of this significant day.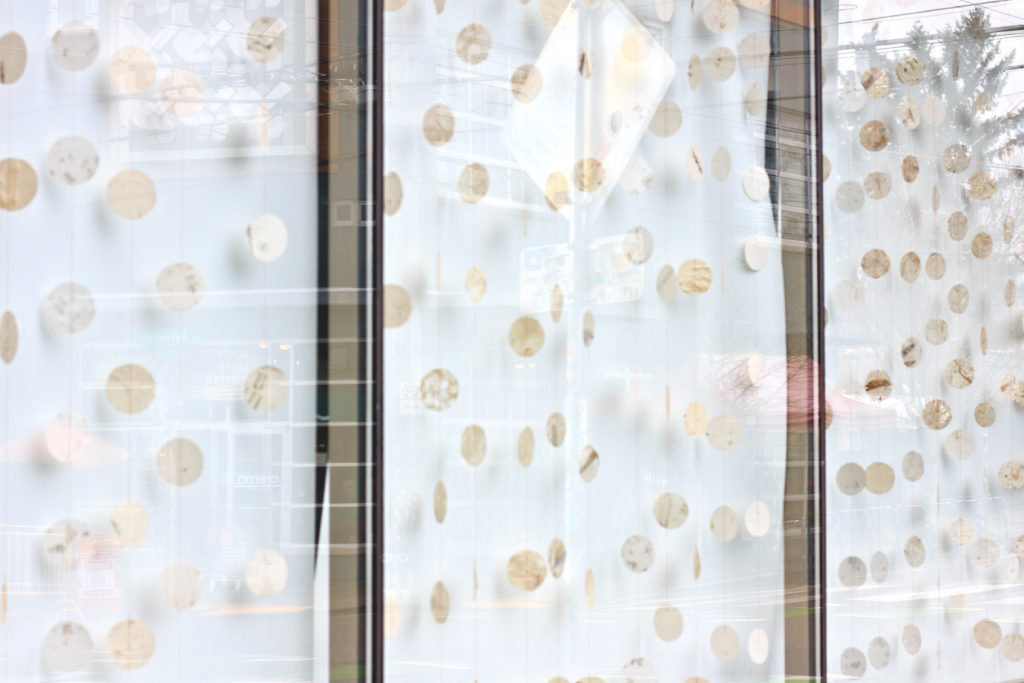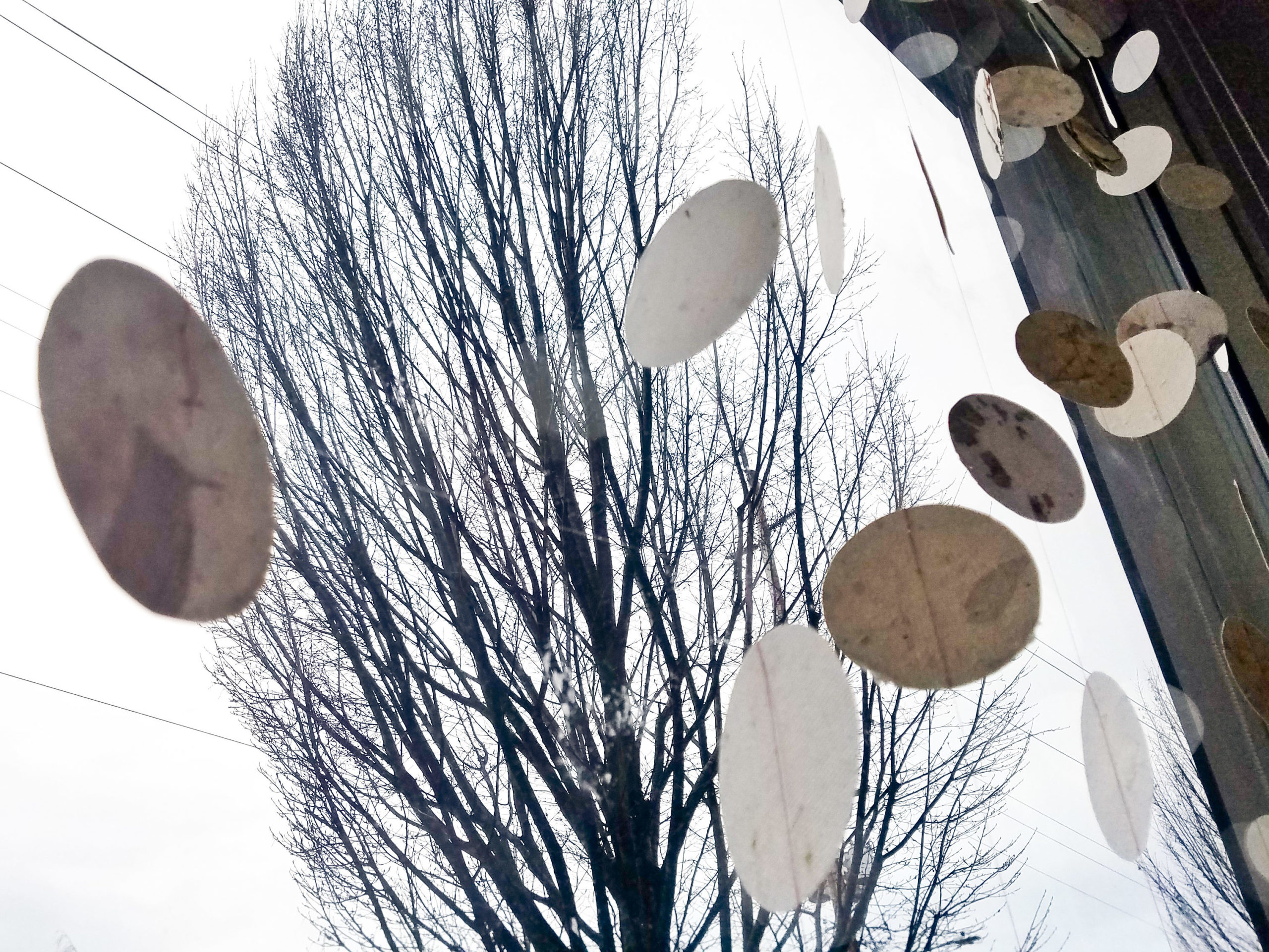 5 Years / 60 Moons
October 10-29, 2021 at Gallery GoGo
A smaller installation "5 Years / 60 Moons" at Gallery GoGo was part of a group exhibit by Portland TextileX Month participants. The installation wrapped around a mirrored pillar at the center of a retail gallery space at Pioneer Place mall in downtown Portland, Oregon.
"If you look at it right, it seems like they go on forever." – Eryn, gallery visitor