Encaustic Artist Residency: Day 7, Giveaway! + Thinking in Color
Posted on

·

Categories

Paintings, Travel
I am journaling a nine-day artist residency in Vancouver, Washington. Read the full series here.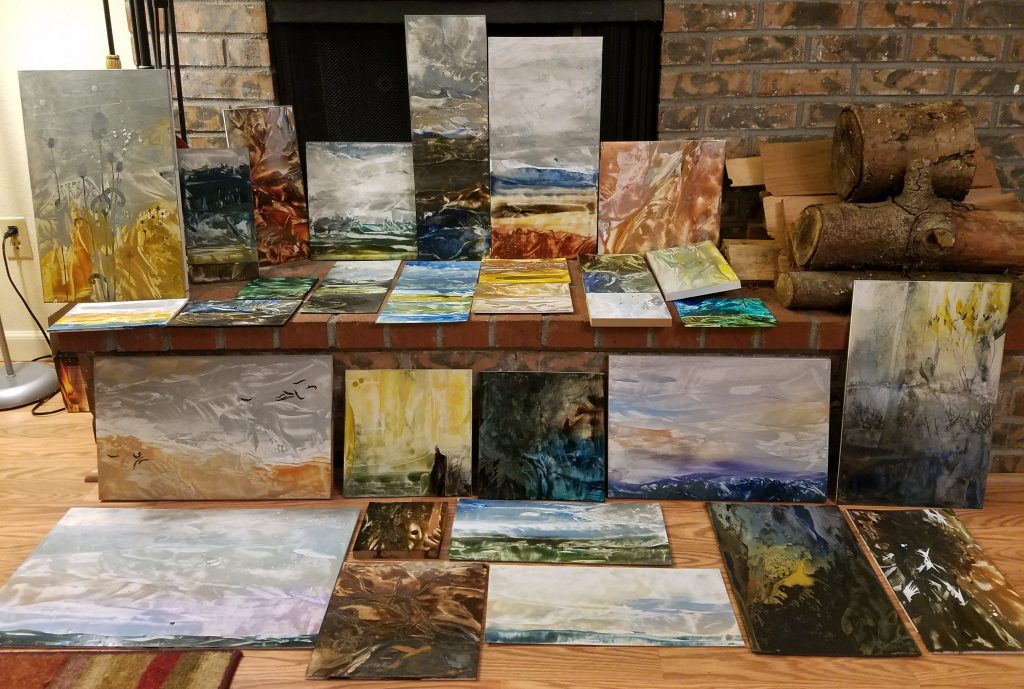 31 encaustic wax paintings from the past week
Rothko's soft-edged color field abstracts are what convinced me that I might like modern art. This surprised me because they are so unlike my own work. When I paint, color is a tool rather than a subject. It does not burst forth and overwhelm, or even make a statement. These new paintings are different. Seeing them as a group, their colorfulness simply makes me happy. There are plenty of muted tones, but my eye is drawn to the streaks of bright yellow and deep pure blue, and it brings me a different kind of joy than looking at a detailed drawing. These colors do make a statement. The encaustic process took away my ability to create realism, leaving color and gesture as a vehicle for expression.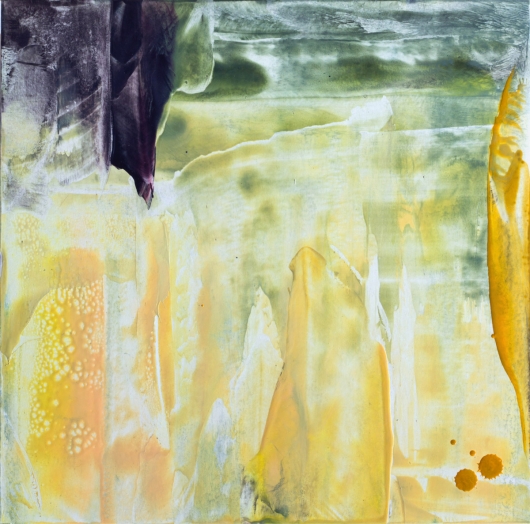 Tall Grass
, encaustic wax painting on board, 10″ x 10″. ©2016.
It took me all week, but by last night I was forming ideas in these terms for the first time. (Red-winged blackbird on dried grass stalks: muted green distant trees, bright yellow field, single streak of black with a line of red. Do you see it? No? That's fine.)
Maybe in future encaustic work, I will do more with merging detailed drawings and bright, gestural colors. From the few experiments I did, I can see how much potential there is to be explored. During this time, I was happy just to play with something new and see where it would take me.
Giveaway!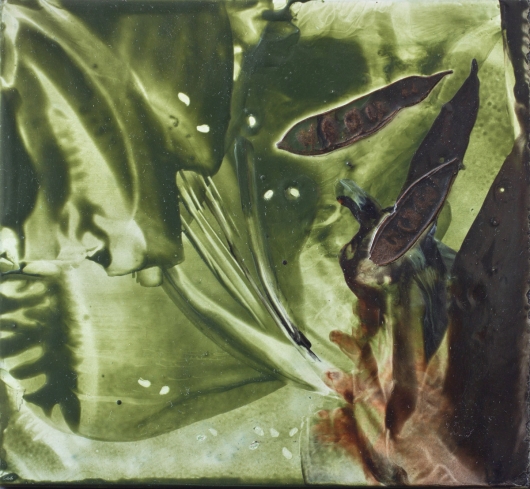 Green Seeds
, encaustic wax painting on board with found objects, 6″ x 5.5″. ©2016.
I am giving away the painting above, paying forward a tiny bit of the generosity that made this residency possible. To enter, follow my Instagram account and leave a comment on Thursday's giveaway post saying why art is important to you. The Random Number Generator will pick a winner on Saturday night.