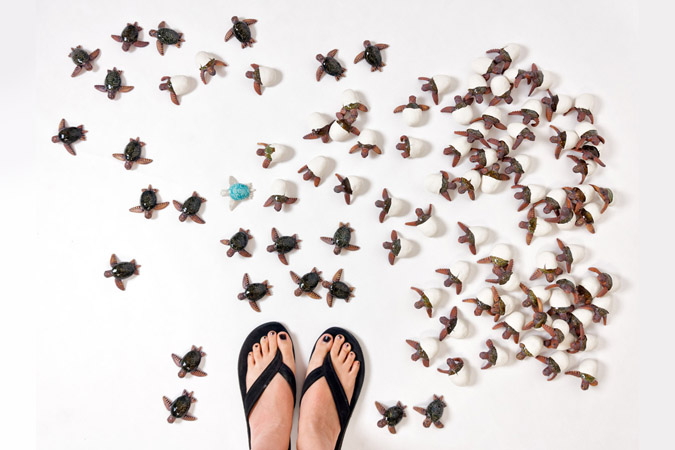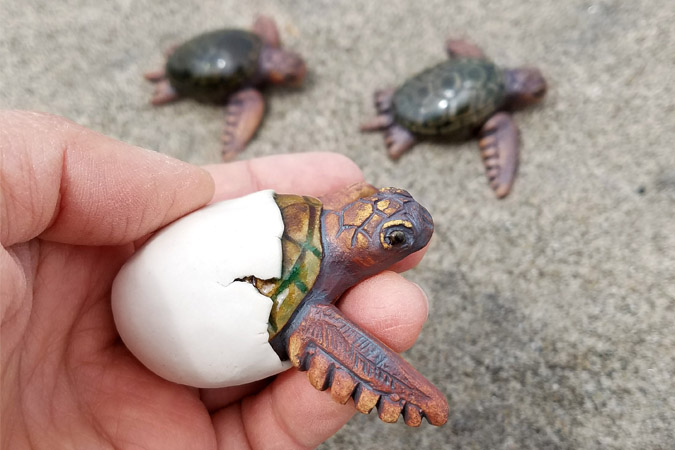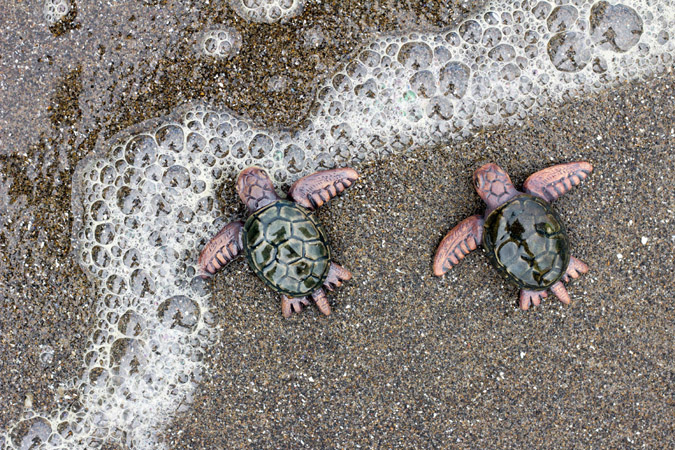 The 100 Turtles project presents 100 life-size, hand-sculpted ceramic sea turtle hatchlings: 99 female, one male. I started this project after learning that 99% of hatchlings are born female at one of the world's major nesting sites, due to rising temperatures during incubation in the sand.
The installation was first unveiled on July 7, 2018 at Fairweather Gallery with 25% of turtle profits benefiting SeaLegacy's ocean conservation programs.
The second edition of the project was included in the 2020 exhibit "To Marvel & Sustain," a group show at Art Elements Gallery shining a light on endangered species. 20% of sales from the entire exhibit benefited wildlife conservation.
Turtles are available for purchase
online
and at select stockists in Oregon and Kauai.
Related News: