Sea Stories weaving
#942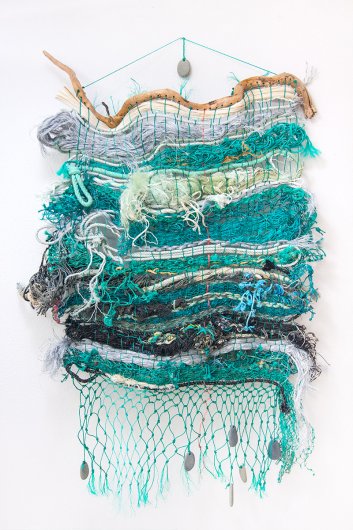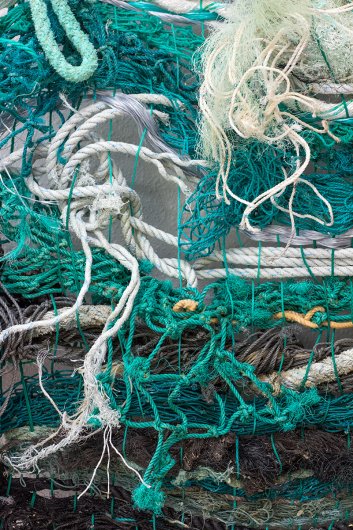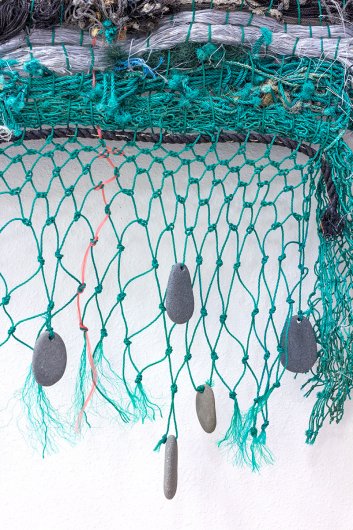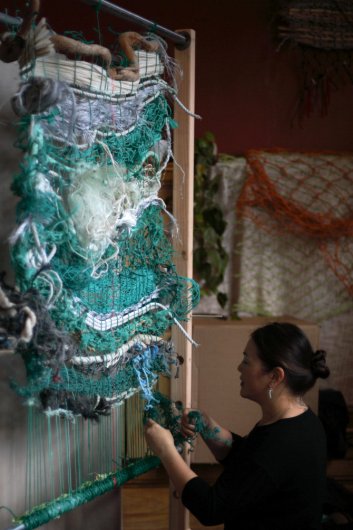 Work in progress during Ghost Net Landscape "Sea Stories" exhibit. Image (c) Shino Yanagawa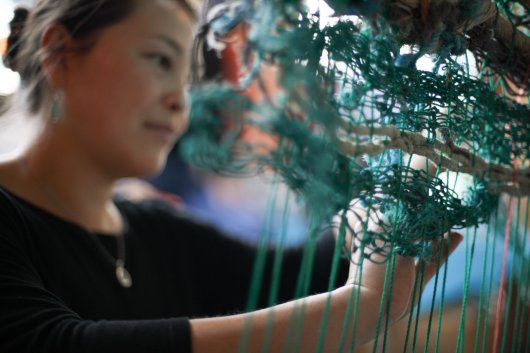 Work in progress during Ghost Net Landscape "Sea Stories" exhibit. Image (c) Shino Yanagawa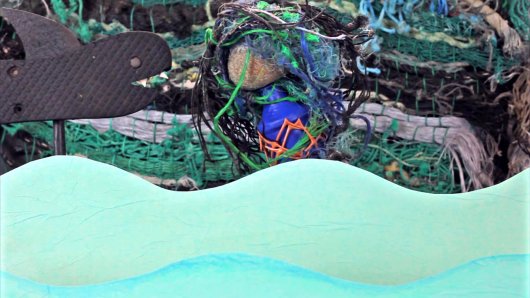 Still from "Sharky, Lehua, and the Net" puppet video
Created in public during the third
Ghost Net Landscape
community-interactive installation, ("Sea Stories," 2020), this is my first warp-and-weft weaving. It was used as a backdrop for some of the community puppet stories filmed during the program. The bulk of the weaving was completed in 2020 and the finishing touches added in 2022.
Warp strung by collaborating artist
Shelby Silver
. Materials from Surfrider Kauai (HI) and Westport Marina (WA).
Reclaimed fishing rope, driftwood, beach stones, 2022
72" x 40" x 8"
Unavailable