View Cart
Nudibranch Study (3-month rental)
#735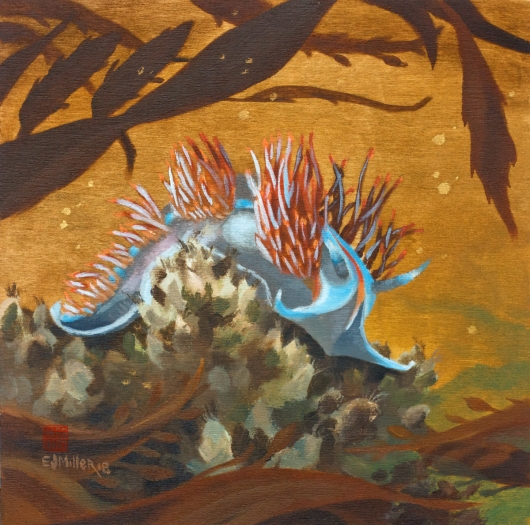 A tiny opalescent nudibranch, about 1" long, exploring the barnacles and kelp forest in a tidepool near Haystack Rock, at Cannon Beach on the northern Oregon coast. The nudibranch's brightly colored tentacles are called cerata, and contain stinging cells that the nudibranch obtains from eating anemones.
Acrylic on cradled wood panel, 2018
12" x 12" x 1.5"
Rental Sales Gallery offers affordable artwork rental to the Portland metro area, as well as direct artwork sales.
Original Painting (unframed)
Purchase Nudibranch Study, Oregon Coast Art Prints:
5x7 matted to 8x10" Art print
8x10 matted to 11x14" Art print
11x14" Paper giclee
16x20" Paper giclee
Set of 8 Greeting Cards + Envelopes
Single Greeting Card + Envelope
$4
May 2023 order fulfillment is 1-2 weeks from date of purchase.
You might also like...