Beaver Family
#552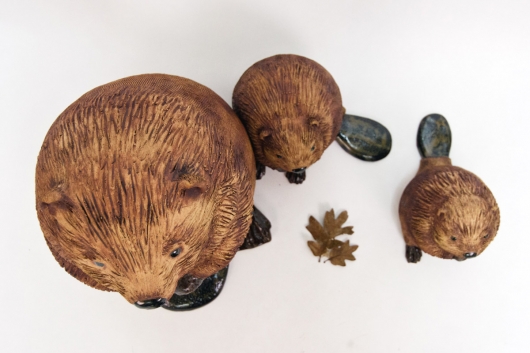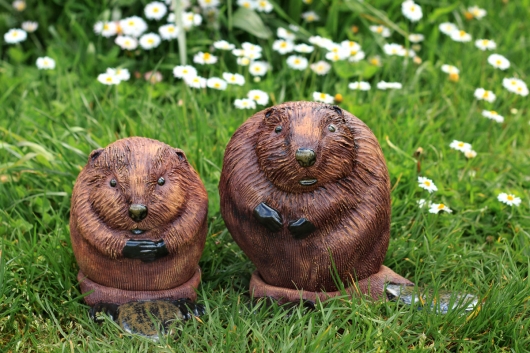 Progress Timelapse video:
The beaver family was great fun to sculpt, as each beaver's face and body language showed such strong and individual personality. The beavers are handmade from weather-resistant stoneware ceramic, so if they find their way into your garden, they will be safe outdoors until the winter freeze.
The beavers will be on display as part of the Beaver Tales traveling art exhibit at six venues around Oregon in 2017.
Click here for Beaver Tales exhibit details and schedule (PDF)
Stoneware, 2016
2" to 14" high, each
Related News: