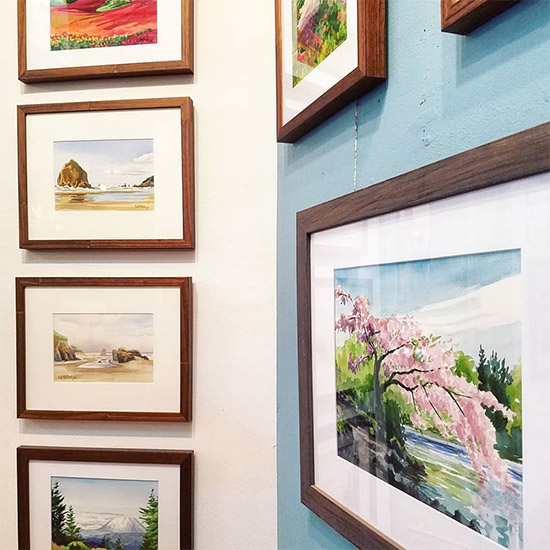 There's a lot happening in Oregon this fall! I'll be displaying plein air paintings throughout the Portland metro area, plus heading out to the coast to unveil my third series of ghost net baskets made from reclaimed fishing rope. If you missed seeing my abstract encaustic paintings in Lake Oswego last year, I will be exhibiting a selection of these on the coast as well.
I'm also participating in two exciting new events: the Pacific Coast pano-mural at Elisabeth Jones Gallery in Portland, and our local Artists Open Studios tour in October. I'll be working on a panel for the pano-mural for the next two weeks – follow me on Instagram to watch the painting come to life! Scroll down for all the details on these events and more.
Fall 2018 Calendar of Events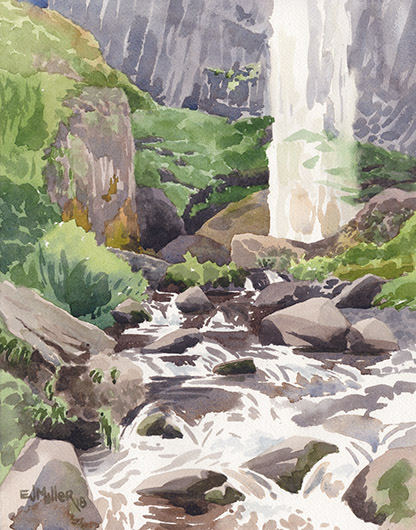 Plein Air Portland group show
August 5-29
Oregon Society of Artists gallery, SW Portland, Oregon
I will be at the gallery on August 15 from 1-4pm – stop in and say hello!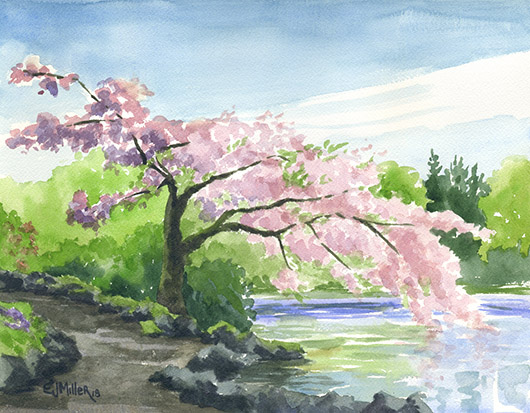 "Here & Now" plein air watercolor solo exhibit
Last Thursday Reception: August 30, 7-8pm
Exhibit dates: July 26 – Sept. 20
Local Discoveries, NE Portland, Oregon
Join me for the Last Thursday street fair on Alberta! I have 12 watercolors of Oregon's seasons on display.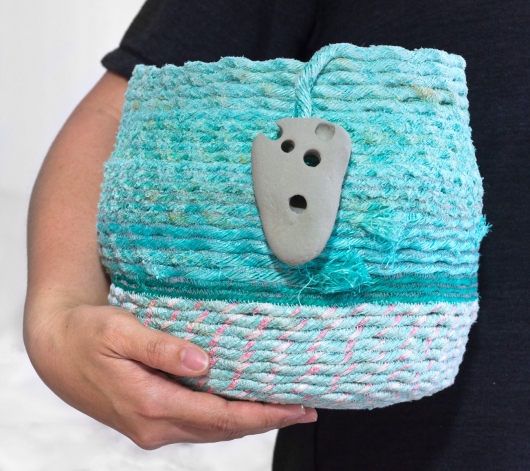 Pacific Ocean rope baskets + River to Sea encaustics
Reception: September 1, 5-7pm
Exhibit dates: Sept. 1 – 30
Fairweather Gallery, Seaside, Oregon
Join me for the Seaside First Saturday Art Walk, where I will be giving a brief talk about my newest series of rope baskets created with fishing rope salvaged from local Oregon beaches.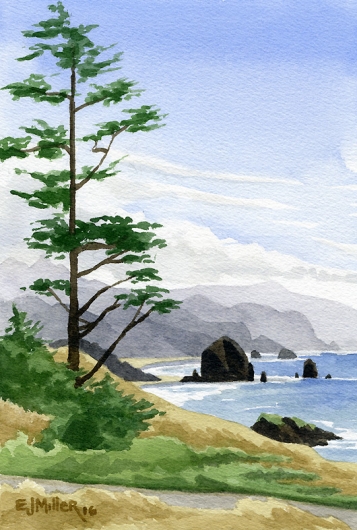 Sneak Peek exhibit for Washington County Open Studios
Exhibit dates: September 4 – October 2
Artist Reception: October 2, 5-8pm
Perks of Art, Hillsboro, Oregon
A preview of work from artists participating in the annual Open Studios tour.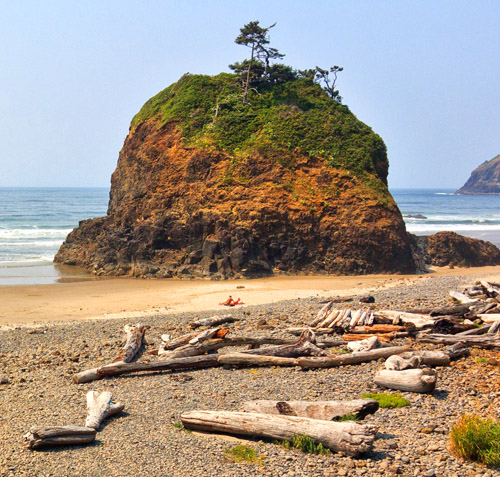 "For the Seventh Generation" group show
Reception: September 6, 6-8pm
Exhibit dates: Sept. 6 – Nov. 15
Elisabeth Jones Gallery, Portland, Oregon
I am contributing one 2ft x 4ft acrylic painting to this amazing project that maps each mile of the Pacific coastline through art. Join me at the opening reception on First Thursday, Sept. 6. (Image: sneak peek of my reference photo)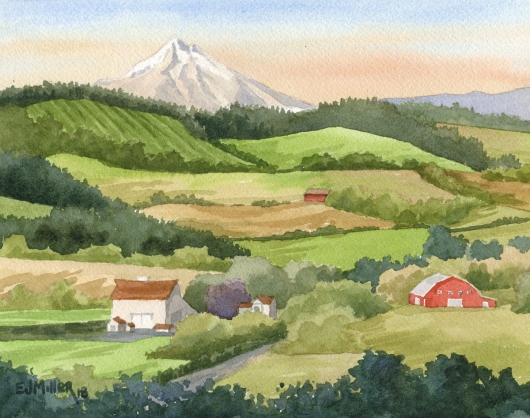 Twilight on the Farm benefit
September 8, 5-9pm
Luscher Farm, Lake Oswego, Oregon
Two of my plein air watercolors of the Luscher Farm area will be available at this ticketed fundraiser.


Washington County Plein Air
Wet Paint Sale: September 29, 4-6:30pm
Opening Reception: October 2, 5-8pm
Exhibit dates: Oct. 2 – Nov. 2
Sequoia Gallery, Hillsboro, Oregon
Join me at the Wet Paint Sale on Sept. 29 where I will have several brand-new plein air watercolors on display. (Image: Painting at David Hill Winery during the 2017 event)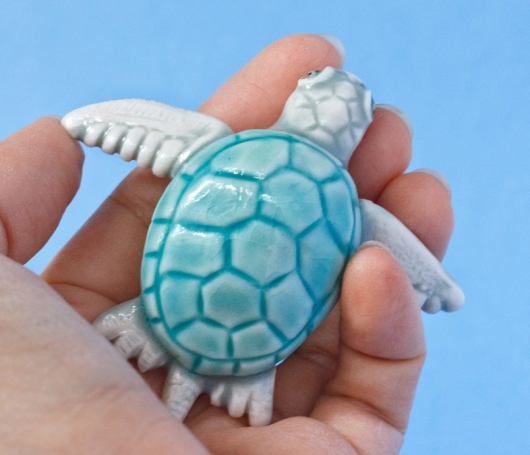 Washington County Open Studios
October 20-21, 10am-5pm
Forest Grove, Oregon
This is my first year participating in the local Artists Open Studios tour. Join me at the studio of Nanette Tsatsaronis, where I will be doing watercolor and ceramics demos!
Visit my artist page at washcoart.org