Winter Sky I
#553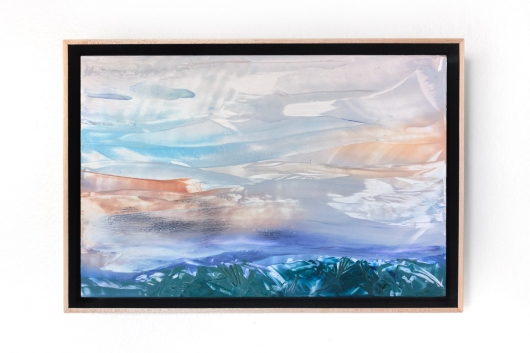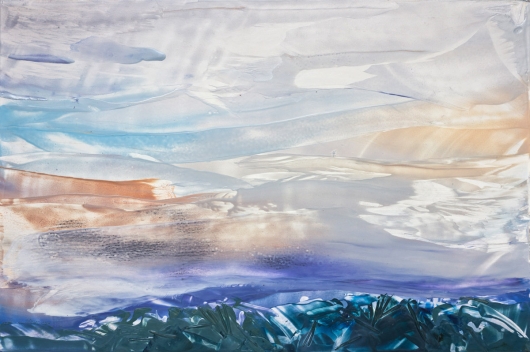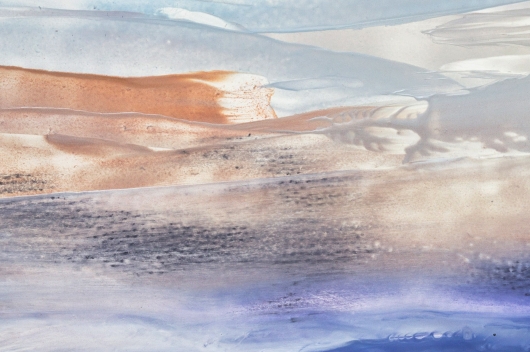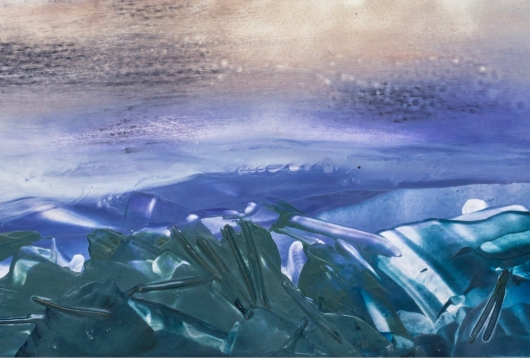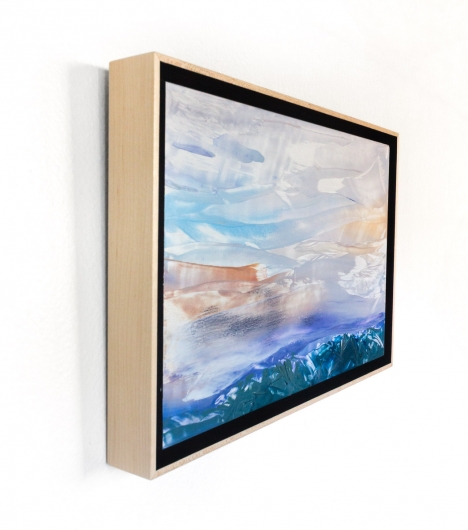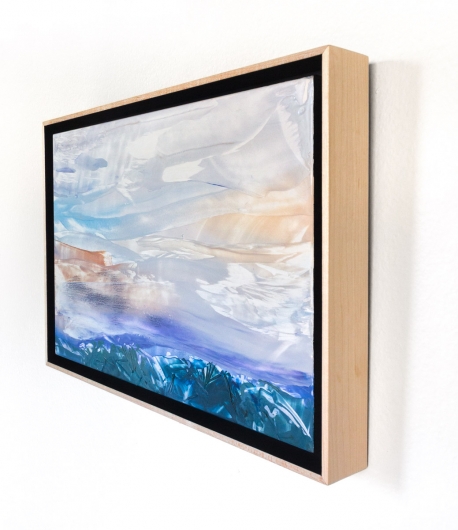 A flock of birds against the soft colors of a winter sunset and distant hills.

Float mounted and framed in solid maple wood with a natural finish exterior and satin black interior. The frame profile is 1/4" wide x 2" deep.

Caring for encaustic wax paintings
To wipe clean and restore natural luster and shine, buff smooth surfaces gently with a soft, disposable, lint-free cloth. Like any artwork, avoid placing the painting in direct sunlight, leaving the work directly in front of a heater or in a hot car. Wax melts at 140°F.

Encaustic wax, ink, and found objects on board, 2016

11" x 16.5"
Original Painting Available from stockists (Framed)
Purchase Winter Sky I, cascadia winter Art Prints:
5x7 matted to 8x10" Art print
8x10 matted to 11x14" Art print
11x14" Paper giclee
16x20" Paper giclee
Set of 8 Greeting Cards + Envelopes
Single Greeting Card + Envelope
$4
May 2023 order fulfillment is 1-2 weeks from date of purchase.
Tags:
abstract art
contemporary art
painting
landscape
You might also like...