View Cart
Urchin Rice Bowls, Color Dots set (Boxed set of 4)
#896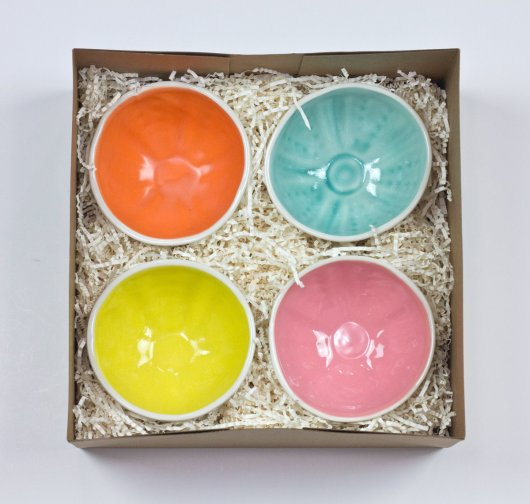 Sea urchin inspired bowls with white glaze on the outside and a pop of bright color inside: one each in shell pink, aqua blue, orange, and yellow. The perfect size for a single serving of rice, cereal, salad, ice cream, etc!

Food-safe. Microwave safe. Top rack dishwasher safe. Holds 8 fluid ounces, each.
Porcelain, 2021
5" wide x 2.25" high
SOLD
Commissions are closed for 2023. A schedule for future commissions is not currently available.