View Cart
Urchin Rice Bowl - Aquamarine (Delicate)
#357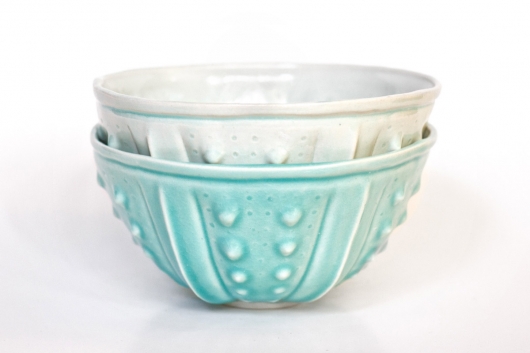 Sea urchin inspired bowl with aqua blue / green glaze. The perfect size for a single serving of rice, cereal, salad, ice cream, etc!

Food-safe. Microwave safe. Top rack dishwasher safe. Holds 8 fluid ounces.
Porcelain, 2014
5" wide x 2.25" high
A unique delicate, thin bowl in a lighter aqua blue color that pools to a darker aqua in the bottom of the bowl. Hand washing recommended.