Underfoot IV
#571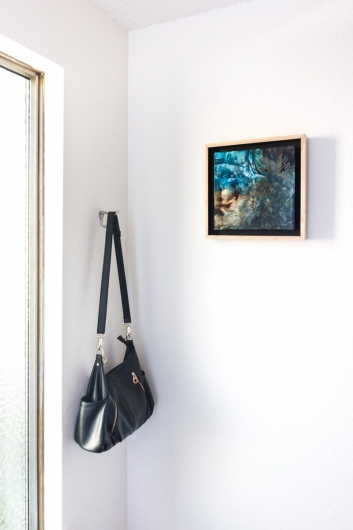 Mud, ice, stones, and leaves compressed into a layered fabric underfoot.

Float mounted and framed in solid maple wood with a natural finish exterior and satin black interior. The frame profile is 1/2" wide x 2" deep.
Encaustic wax, ink, and found objects on board, 2016
10" x 10"
Original Painting Available from stockists (Framed)
Purchase Underfoot IV, cascadia winter Art Prints:
5x7 matted to 8x10" Art print
8x10 matted to 11x14" Art print
11x14" Paper giclee
16x20" Paper giclee
Set of 8 Greeting Cards + Envelopes
Single Greeting Card + Envelope
$4.00
Orders placed May 20 - June 12, 2022 will be fulfilled starting on June 13, 2022.
Tags:
abstract art
contemporary art
painting
leaf
leaves
blue
black
You might also like...