Tulip Rainbows
#879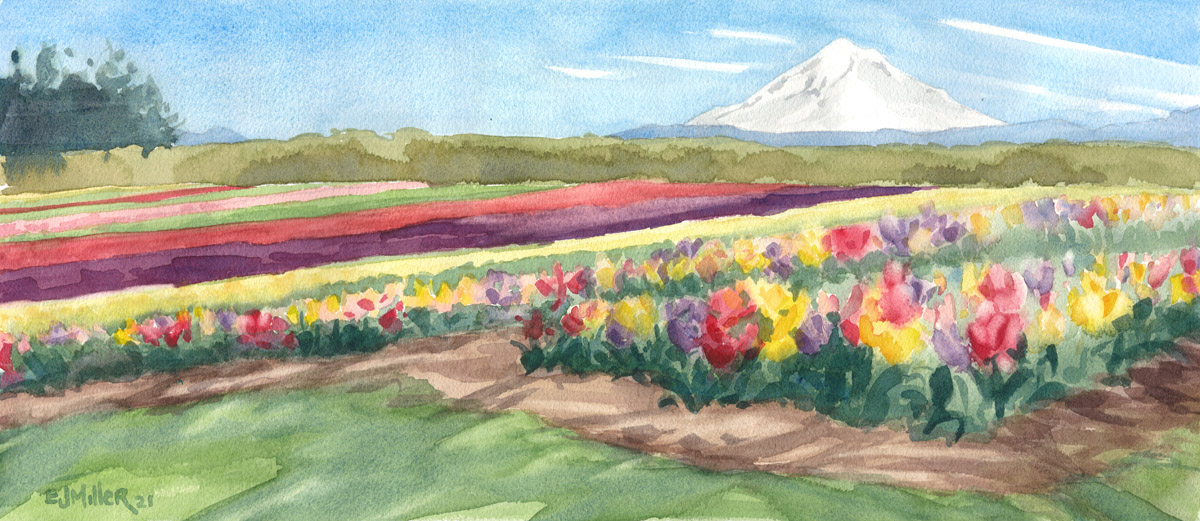 Endless rows of colorful tulips at Wooden Shoe Tulip Farm in Oregon. Mt. Hood rises above the tulip fields, shining bright with springtime snow.
Plein air watercolor, 2021
7.5" x 17.5"
Original Painting Available (unframed)
Purchase Tulip Rainbows, Countryside Art Prints:
Unmatted 4x10" Art print
8x16" Paper giclee
12x24" Paper giclee
16x32" Canvas wrap
18x36" Paper giclee
Set of 8 Greeting Cards + Envelopes
Single Greeting Card + Envelope
$4.00
Orders placed April 27 - June 7, 2021 will be fulfilled starting on June 8, 2021.