View Cart
Sunbreak - Oregon Baskets (Medium)
#718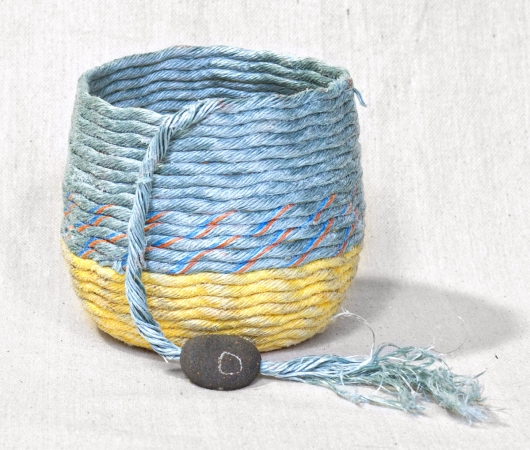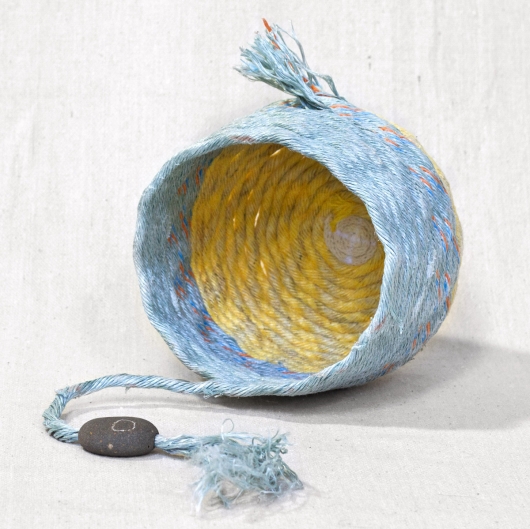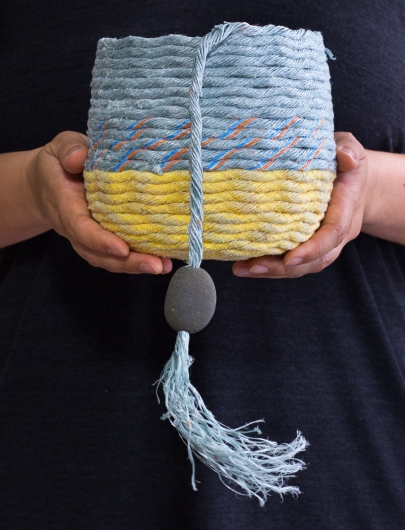 "Sunbreak" is a set of two silvery gray and bright yellow rope baskets inspired by moments of sunlight on cloudy days at the beach. Each basket is anchored by a dark Oregon beach stone with bright white accents.
Reclaimed fishing rope, 2018
6" high x 7" diameter
The Medium size Sunbreak basket is 6" high x 7" wide. This basket's anchor stone is on an extra-long lead with a tassel at the end. The dark stone features an intriguing white circle on one side.
SOLD