Storm Light
#574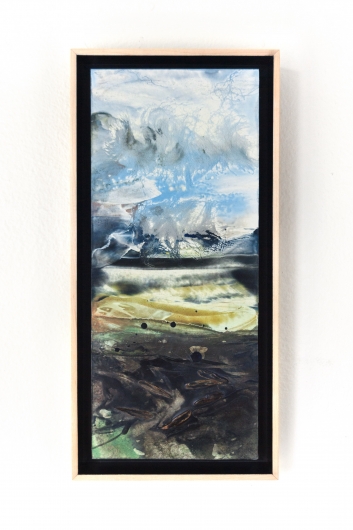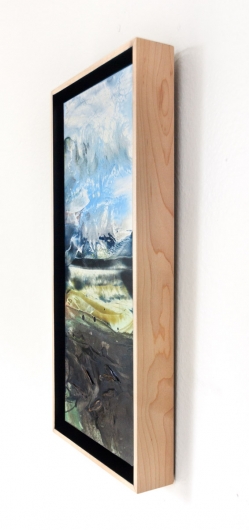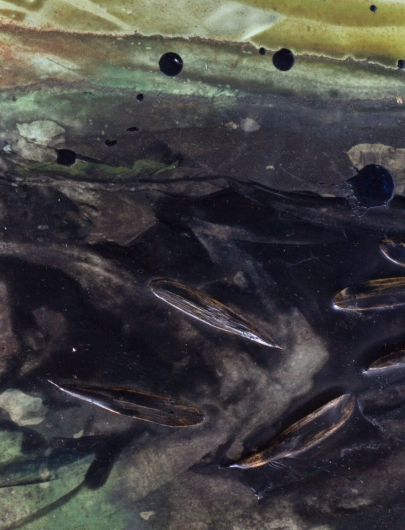 Racing clouds and gusts of rain whip through the marshlands in winter, blowing the last leaves and seeds of autumn along the frozen ground.

Float mounted and framed in solid maple wood with a natural finish exterior and satin black interior. The frame profile is 1/4" wide x 1.5" deep.

Caring for encaustic wax paintings
To wipe clean and restore natural luster and shine, buff smooth surfaces gently with a soft, disposable, lint-free cloth. Like any artwork, avoid placing the painting in direct sunlight, leaving the work directly in front of a heater or in a hot car. Wax melts at 140°F.

Encaustic wax and found objects on paper mounted on board, 2016

Image size: 14" x 6"
Framed size: 15.25" x 7.25"
Original Painting Available from stockists (Framed)
Purchase Storm Light, cascadia winter Art Prints:
Unmatted 4x10" Art print
9x24" Paper giclee
Set of 8 Greeting Cards + Envelopes
Single Greeting Card + Envelope
$4
May 2023 order fulfillment is 1-2 weeks from date of purchase.
Tags:
abstract art
contemporary art
painting
black
You might also like...