Shared Roots
#584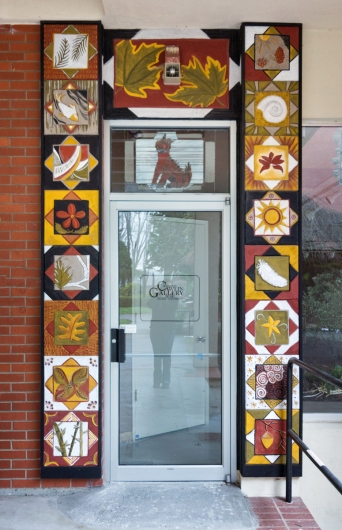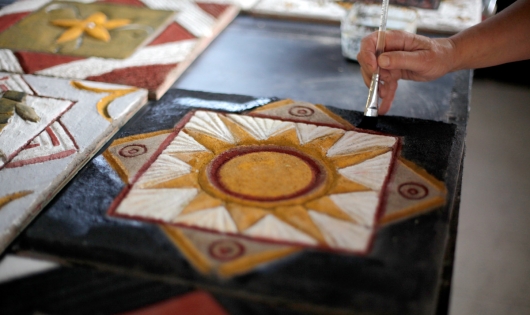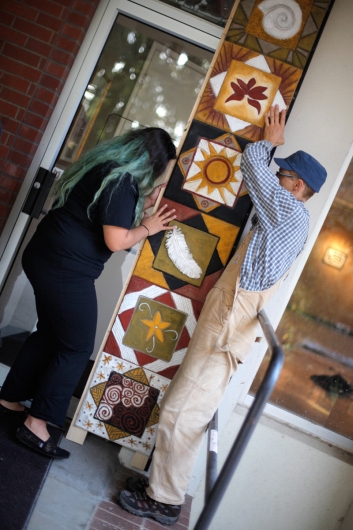 Nature-themed tiles surround the entrance to the Cawein Gallery at Pacific University in Forest Grove, Oregon. I conceived and managed this project during my junior year as a Studio Art major at Pacific.

The Cawein Gallery is centrally located on campus, but I realized that many students were unaware of its existence. This project highlighted the gallery through a series of tile-making workshops, a public tile installation party, and the colorful, permanent artwork surrounding the gallery door. Overhead lighting was also updated to spotlight the gallery entrance.

The tiles were created by students and faculty from natural mud plaster and earth pigments, depicting tropical and Pacific Northwest leaves and flowers. The majority of Pacific University students come from Hawaii or the west coast.

The mural was built around an existing stained glass transom window depicting the Pacific University mascot, the Boxer.
Mud plaster and natural earth pigment, 2015
10' x 6'
Unavailable