Red Clover Hillside, Oregon
#688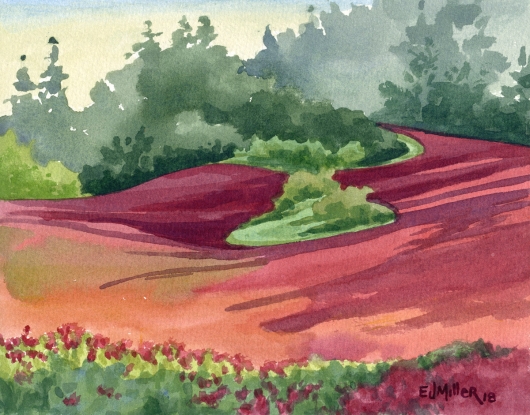 A brilliant red blanket of red clover covers the fields in springtime in Oregon's countryside. Farmers plant red clover as a "cover crop" to replenish the soil between harvests.
Plein air watercolor, 2018
8" x 10"
Original Painting Available (Framed)
Purchase Red Clover Hillside, Oregon, Countryside Art Prints:
5x7 matted to 8x10" Art print
8x10 matted to 11x14" Art print
11x14" Paper giclee
12x16" Canvas wrap
16x20" Paper giclee
18x24" Canvas wrap
24x32" Canvas wrap
30x40" Canvas wrap
Set of 8 Greeting Cards + Envelopes
Single Greeting Card + Envelope
$4.00
You might also like...