View Cart
Paper Moon (Large 22" (unframed))
#737


Medium and Small size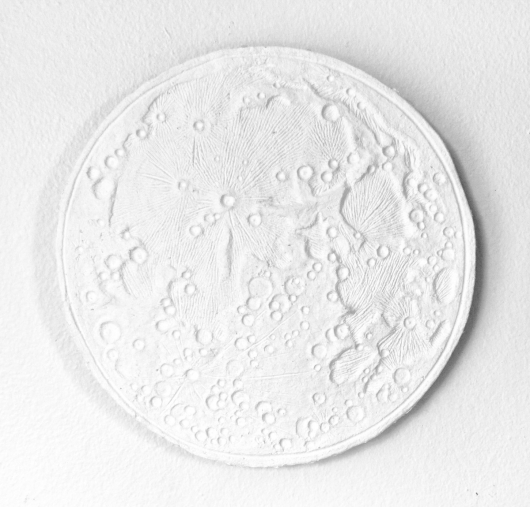 Medium size wall mounted
Cast paper sculpture handmade from 100% recycled matboard with a carved relief of our moon, including all the major craters, seas and mountains on the familiar near side. The paper moon disks are mostly flat, with a very gentle convex curve, and a natural deckle edge.

Each moon comes ready to hang with a 1" offset from the wall. Natural wood frame optional.
Handmade recycled paper, 2018
7" to 22" diameter, each
Available for pre-order. Please allow 6 weeks production time.
Tags:
ode to the tides