Ghost Net Fish Kits
#843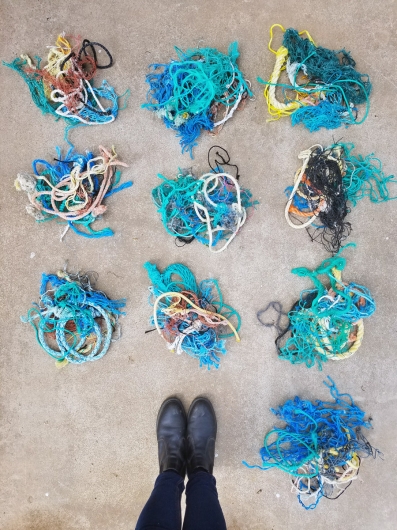 Single fish kit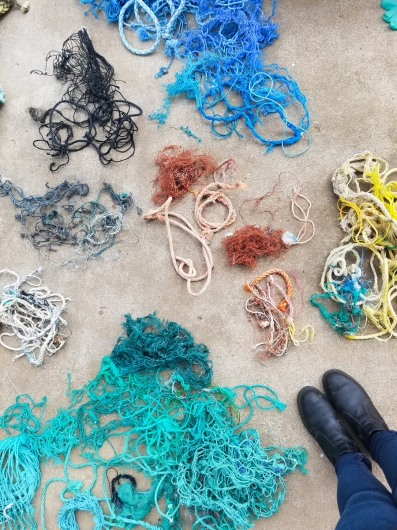 Blue, green, yellow, orange, white and black materials

Example fish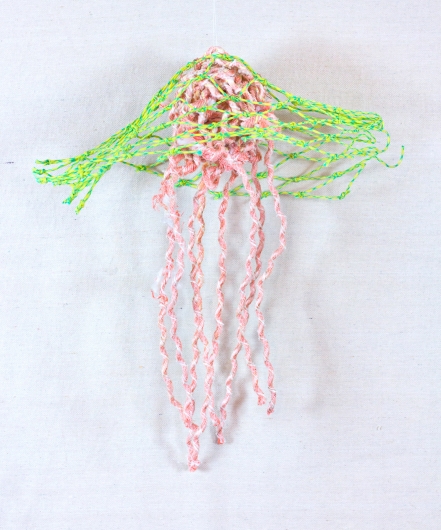 Example fish

Example fish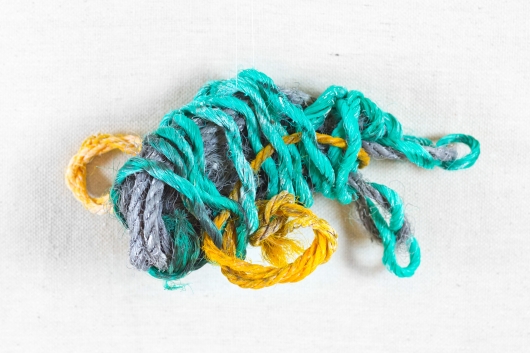 Example fish

Example fish
Create your own fish from reclaimed "ghost net" fishing gear! Each kit features a unique mix of net and rope in blue, green, yellow, orange, white and black. Colored wire and string are included to help with constructing your fish, plus a sheet of tips and inspiration images!
The total cost of each kit covers my expenses for packing, shipping, and payment processing. (Additional donations are always appreciated - I accept custom payment amounts
here
.)
The first ten Fish Kits contain 100% reclaimed fishing gear collected from Kauai's beaches and donated by Surfrider Kauai. Project generously subsidized by funds from Five Oaks Museum.
See more example fish
here
.
Reclaimed fishing rope, 2020
Available
Commissions are closed for 2023. A schedule for future commissions is not currently available.