Eelgrass Meadow
#751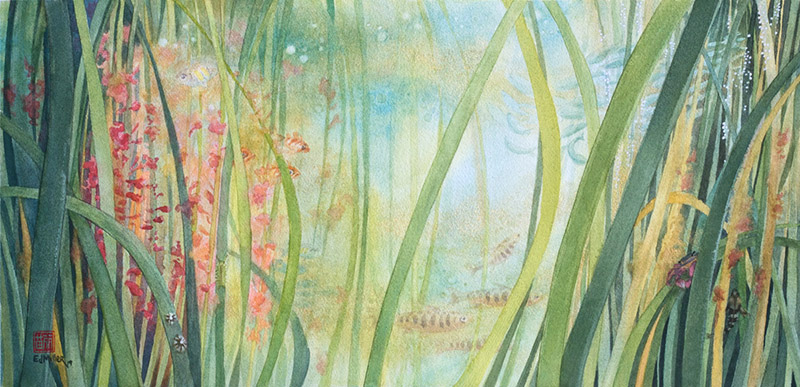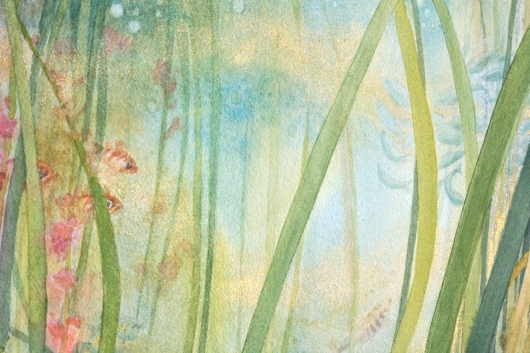 Detail of metallic gold in direct light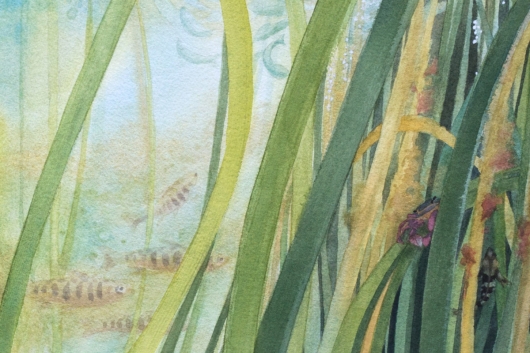 Detail, bottom right: juvenile salmon, shore crab, and Pacific sculpin

Detail, bottom left: eelgrass limpets and eelgrass isopod

Detail, top left: shiner perch and copper rockfish camouflaged in red fringe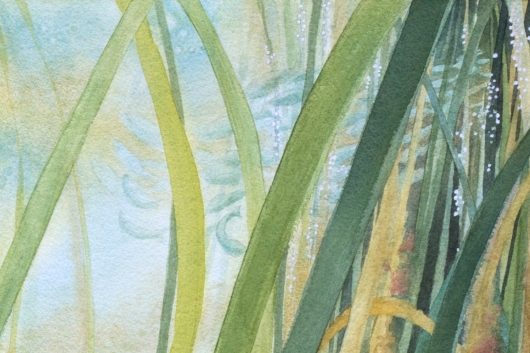 Detail, top right: Pacific herring spawning
A fishes-eye view of eelgrass beds at high tide, when the abundant seagrass becomes a habitat for baby fish, crustaceans and invertebrates seeking shelter and food before the next low tide.

Bands of metallic gold acrylic paint are worked through this watercolor painting, sparkling in direct light or at a steep angle. Viewed straight on, with normal indoor lighting, the metallic paint is virtually invisible.
Watercolor and metallic acrylic on paper, 2019
14" x 30"
Original Painting Available (Framed)
Purchase Eelgrass Meadow, Oregon Coast Art Prints:
8x16" Paper giclee
12x24" Paper giclee
16x32" Canvas wrap
18x36" Paper giclee
Set of 8 Greeting Cards + Envelopes
Single Greeting Card + Envelope
$4.00
Commissions are closed for 2023. A schedule for future commissions is not currently available.
Tags:
ode to the tides
Related News: