Crucible, Devil's Punchbowl
#854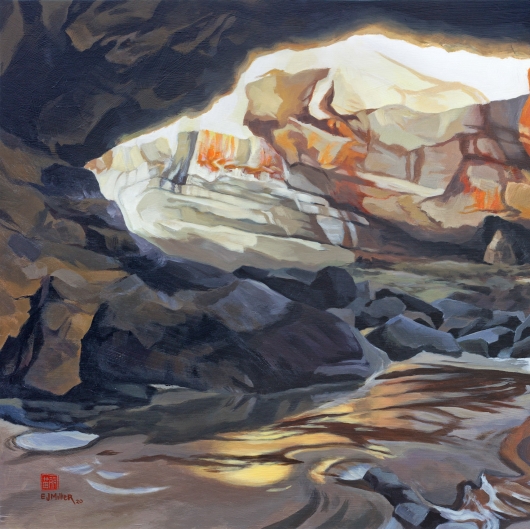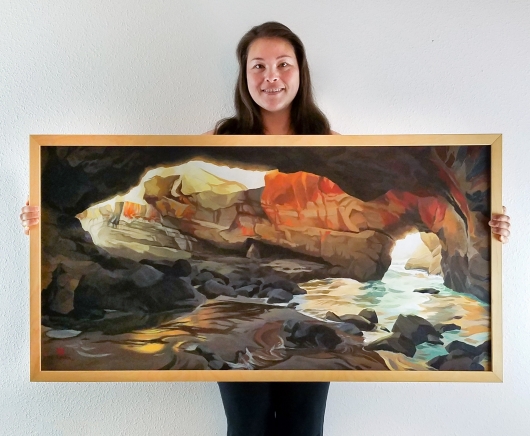 Golden light streams into the open-ceiling sea cave at Devil's Punchbowl, on the central coast of Oregon near Newport. The yellow sandstone cave walls are streaked with red. The cave is accessible only at low tide. At higher tides, the cave fills with water, and the churning crucible of waves can be viewed from an overlook above the cave's open ceiling.
Acrylic on wood panel, 2020
24" x 48"
Original Painting Sold
Purchase Crucible, Devil's Punchbowl, Oregon Coast Art Prints:
8x16" Paper giclee
12x24" Paper giclee
16x32" Canvas wrap
18x36" Paper giclee
Set of 8 Greeting Cards + Envelopes
Single Greeting Card + Envelope
$4.00
Commissions are closed for 2023. A schedule for future commissions is not currently available.
Tags:
seventh generation
You might also like...