A Year of Full Moon Drawings
#918


Square format detail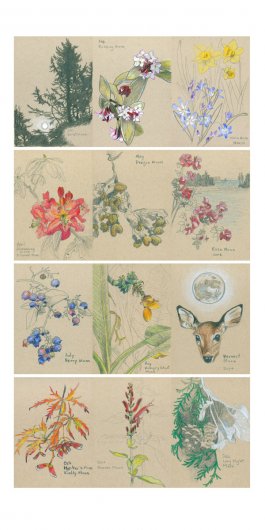 Vertical format
Twelve months of full moon drawings arranged in a grid. Square format and portrait (vertical) format available. Each month's individual full moon drawings are available
here
.
This edition's text has been modified to be "evergreen" without the day and year. (For example, "March, Worm Moon" instead of "Spring Equinox, March 18, 2022, Worm Moon").
Digital print, 2022
Purchase A Year of Full Moon Drawings, Full Moon Drawings Art Prints:
Unmatted 4x10" Art print
Unmatted 8x8" Art print
5.5 x 4.25" Greeting Card set of 12
16x16" Paper giclee
12x24" Paper giclee
18x36" Paper giclee
22x22" Paper giclee
Commissions are closed for 2023. A schedule for future commissions is not currently available.
You might also like...