Sunrise Shell - Hawaii Baskets
#709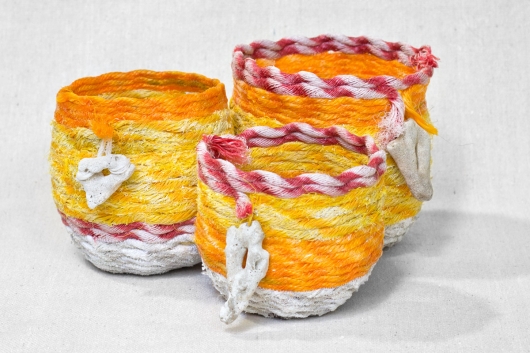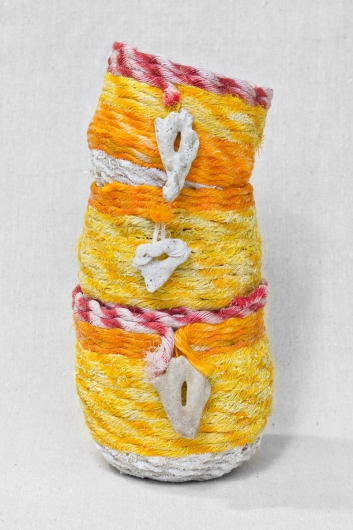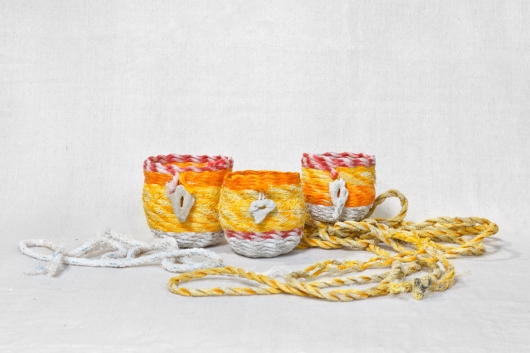 This set of three bright baskets is inspired by Hawaii's unique "sunrise shells" named for their red, orange and yellow colors. Each basket features a piece of white coral with a natural hole in the middle, collected from the beach in Hanalei.
Reclaimed fishing rope, 2018
4" to 5.5" high, each
Available
Orders placed November 9 - 27, 2018 will be fulfilled starting on November 28, 2018.
Tags:
rope baskets