Pinch Orb
#449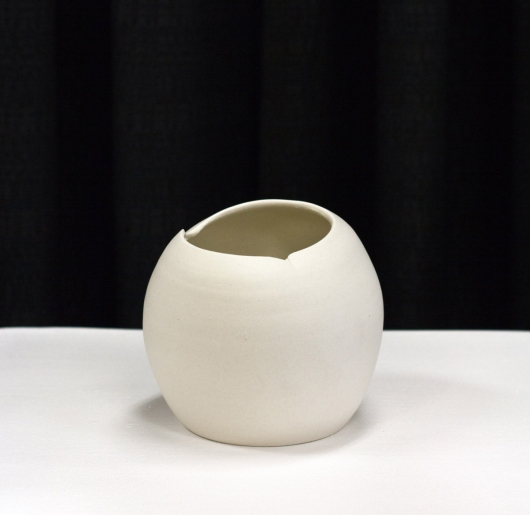 Wheel-thrown porcelain orb with an open top and bottom. Interior coated with UV-reactive aqua blue glow-in-the-dark pigment.
This artwork is on display at the Night Sea exhibit thru Mar. 7, 2018
Porcelain, glow pigment, 2016
Available
Orders placed Feb. 24 - March 7, 2018 will be fulfilled starting March 8, 2018.