Mossy Top - Oregon Baskets
#714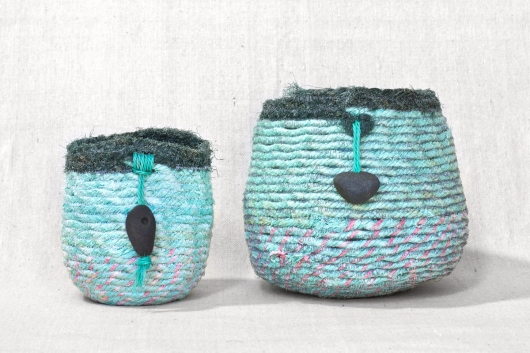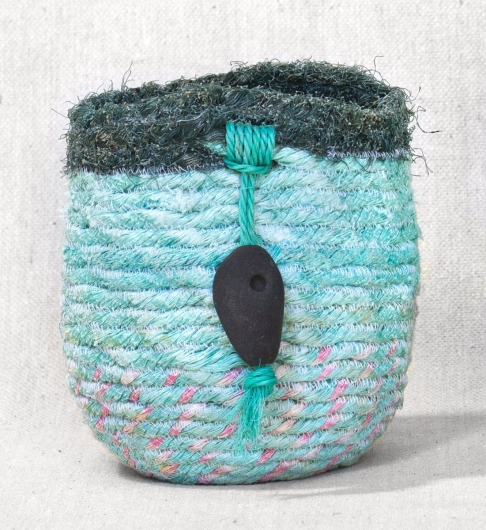 Medium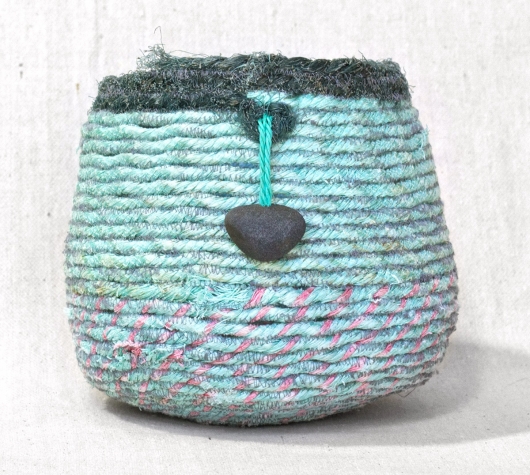 Large
These two light greenish-blue baskets have a top rim of wild, mossy green rope and a bottom section accented with a light pink stripe. Each basket is finished with a small, dark anchor stone attached by a narrow aqua cord.
Reclaimed fishing rope, 2018
6" to 7" high, each
Available
Orders placed November 9 - 27, 2018 will be fulfilled starting on November 28, 2018.